Anticipated inclement weather (February 27-28): university to remain open
February 28, 2023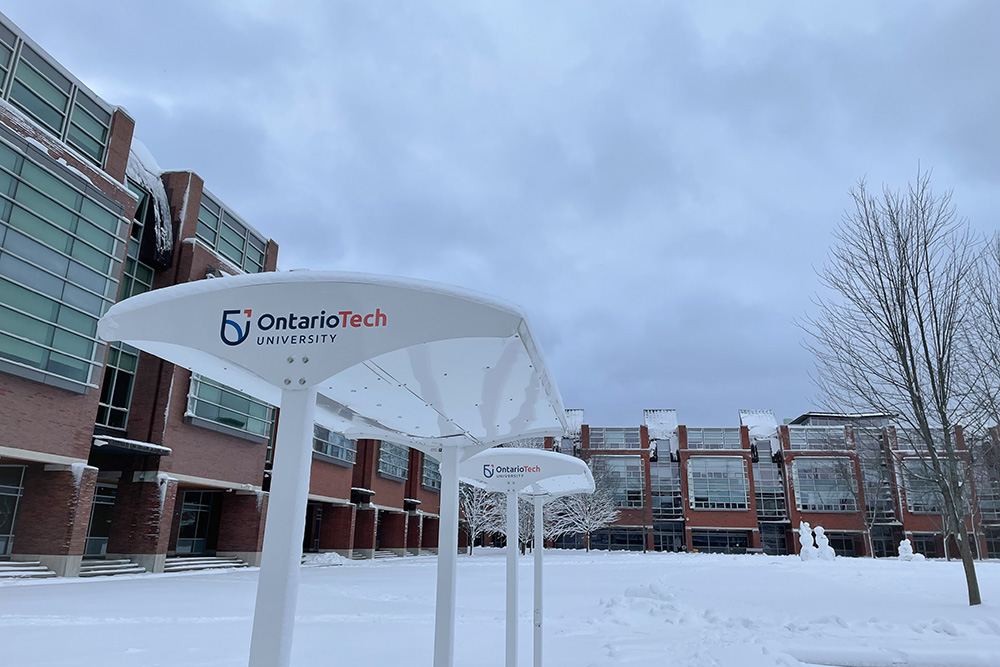 The Emergency Management Response Team is monitoring the anticipated winter weather expected to affect Southern Ontario later this afternoon (Monday, February 27) and early tomorrow morning (Tuesday, February 28). The snow accumulation is not expected to be significant. The university will remain open. We will continue to monitor the accumulation and inclement weather. If the weather changes, we will update the campus community on any operational changes.
Travelling to campus:
If you need to travel to or from campus, allow for plenty of time, and travel with due caution and care, especially if you are in an area heavily affected by the weather. If you cannot get to campus, contact your supervisor or professor regarding your absence. 
Students, faculty and staff are reminded they are responsible for determining when weather conditions make their travel unsafe.
Reporting snow or ice hazards on campus:
If you see a snow or ice hazard on campus, please contact Security at 905.721.3211 and provide the exact location and situation so it can be safely addressed.
Helpful internal links:
Helpful external links: