Ontario Tech University on-campus activities cancelled as of 4 p.m., Wednesday, February 22 due to inclement weather
February 22, 2023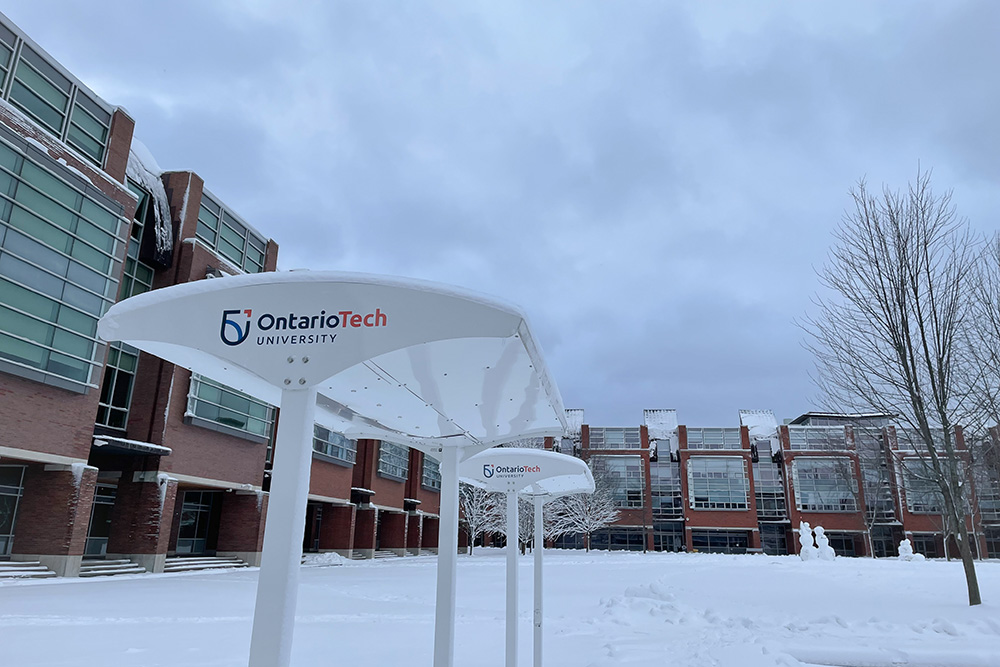 Due to the expected inclement weather conditions, effective at 4 p.m. on Wednesday, February 22 all Ontario Tech on-campus activities will be cancelled.
Previously scheduled online appointments with student services such as academic advising and mental health counselling will be available online.
Campus facilities, including the Campus Recreation and Wellness Centre, Learning Commons, and Libraries will close. The Campus Ice Centre will remain open.
Please direct any inquiries to your manager or immediate supervisor.
It is anticipated that the campus will return to regular operations for Thursday, February 23.
Travelling to campus:
Students, faculty and staff are reminded they are responsible for determining when weather conditions make their travel unsafe.
Reporting snow or ice hazards on campus:
If you see a snow or ice hazard on campus, please contact Security at 905.721.3211 and provide the exact location and situation so it can be safely addressed.
Helpful internal links:
Helpful external links: