Founding UOIT Chancellor awarded Order of Ontario
January 24, 2014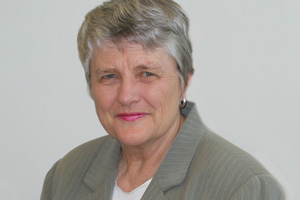 The University of Ontario Institute of Technology's (UOIT) congratulates its first Chancellor, Lyn McLeod, who has received the Order of Ontario. McLeod received the honour from the Honourable David C. Onley, Lieutenant Governor of Ontario in a ceremony at Queen's Park.
Following a 16-year career in provincial politics (1987 to 2003) that included four years as Leader of the Official Opposition (1992 to 1996), McLeod was installed as UOIT Chancellor at the university's first convocation in June 2004. Her term concluded in 2008.
In June 2010, UOIT bestowed an honorary doctorate upon Lyn McLeod for her role in helping drive the establishing and growth of the university.
The Thunder Bay resident was recognized by the province with the Order of Ontario for devoting her career to public service. Ms. McLeod continues to be actively involved in community work around the issues of education and health care.