Environmental Commissioner of Ontario to visit UOIT and DC
November 7, 2014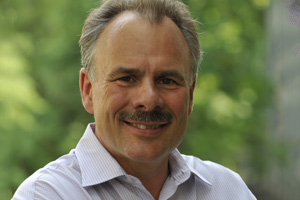 On Tuesday, November 18, Gord Miller, Environmental Commissioner of Ontario (ECO), will visit the University of Ontario Institute of Technology (UOIT) and Durham College (DC) joint campus to deliver a keynote about his newly released annual report, Managing New Challenges (2013/14). His speech will be followed by a Q&A session.
UOIT and DC faculty, staff, students and members of the community are all welcome to attend this free event.
Details:
Tuesday, November 18 from 9:30 to 11 a.m.
Science Building, Dr. Peter Zakarow Auditorium, Room 1350


About Gord Miller:
Commissioner Miller was first sworn in as the ECO on January 31, 2000 to oversee the continued implementation of Ontario's Environmental Bill of Rights (EBR). He is now serving his third term. As an independent officer appointed by the Legislative Assembly, he oversees 13 ministries and monitors and reports annually on:
Activities in Ontario to reduce the use or make more efficient use of electricity, natural gas, propane, oil and transportation fuels.
Government compliance with the provisions of the EBR.
Government progress on reducing greenhouse gas emissions.
Prior to his appointment as ECO, he worked as a scientist in pollution abatement and in environmental education and training.