University of Ontario Institute of Technology's ACE appoints new General Manager
Don Toporowski to spur growth at university's commercial R&D and innovation centre
January 27, 2015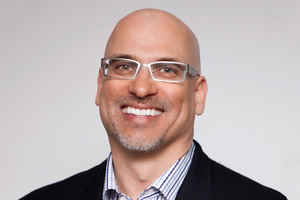 The University of Ontario Institute of Technology (UOIT) has appointed proven technology-entrepreneur, Don Toporowski, as General Manager of ACE, the university's $100 million multi-purpose testing and product development facility. Since ACE opened in 2011, researchers and companies from across Canada and around the world have employed the facility's leading-edge testing chambers, collaborated with ACE's team of engineering experts and brought new ideas to market.
"To date my career has focused commercializing new and promising technologies, which is why I am very excited to join the University of Ontario Institute of Technology (UOIT) and lead this unique and advanced innovation centre," said Toporowski. "ACE has a stellar reputation for providing value to entrepreneurs, industry and researchers. I look forward to working with this amazing team to take ACE to new levels of success."
Toporowski is a Professional Engineer who arrives at ACE with a track record in business development and entrepreneurial sales. While he has worked with industry stalwarts such as 3M, GE Canada and Ainsworth, most recently he has focused on helping entrepreneurs and investors in the CleanTech sector (products and know-how into the Canadian and global green technology marketplace) raise capital and bring new technologies to market. He has also served as an advisor and consultant to clients of the MaRS Discovery District and the Queen's Innovation Connector.
"Don Toporowski brings remarkable entrepreneurial experience that will enhance ACE's reputation as a vital hub of leading-edge industry and academic research," said UOIT President Tim McTiernan. "ACE is a key resource operated by a team with specialized expertise that supports our university's commitment to innovation and discovery. Don will help ACE to do even more to help entrepreneurs, academics and industries pursue research and development."
About ACE
ACE is the University of Ontario Institute of Technology's unique research, and testing facility that offers climatic, structural durability and lifecycle testing. Facilities include one of the largest and most sophisticated climatic wind tunnels on the planet. In this test chamber, wind speeds can exceed 240 kilometres per hour with temperatures that range from -40 to +60°C. Through powerful solar arrays and storm generators ACE's technicians can create any weather conditions imaginable –from sweltering jungle downpours to the paralyzing cold of an arctic storm. ACE's clients use these unique climate chambers to test automotive and aerospace products, to improve the performance of elite athletes and to provide services to many other sectors, including the Unmanned Aerial Vehicle industry, film and television, and motorsports. Please visit: ace.uoit.ca.
About the University of Ontario Institute of Technology
The University of Ontario Institute of Technology (UOIT) advances the discovery and application of knowledge through a technology-enriched learning environment and the delivery of innovative market-driven programs responsive to the needs of students and industry. With more than 10,000 undergraduate and graduate students enrolled in 76 programs, UOIT promotes social engagement, fosters critical thinking and integrates outcomes-based learning experiences inside and outside the classroom. UOIT's commitment to accelerating economic growth and social innovation is realized through faculty research collaborations with leading organizations such as Ontario Power Generation, IBM, The Hospital for Sick Children (SickKids) and the Durham Regional Police Service. Please visit us at uoit.ca.
---
Media contact
Bryan Oliver
Communications and Marketing
Ontario Tech University
905.721.8668, ext 6709
289.928.3653
bryan.oliver@uoit.ca