BMO Institute for Learning donates to Campus Library
February 26, 2015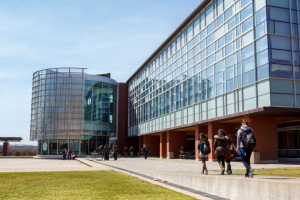 The Campus Library has received a donation of 50 boxes of books in a wide range of business- and commerce-related areas from the BMO Institute for Learning, the bank's corporate university in Toronto, Ontario. 
The contribution of approximately 1,000 new books covers subjects such as: economics, management, banking, human resources, planning, finance, investing and marketing. 
"BMO Financial Group has previously invested in the Library through a generous $1-million donation," said Dr. Pamela Drayson, Chief Librarian. "With this current donation of books, BMO Financial Group continues to demonstrate support for student learning and knowledge creation at the University of Ontario Institute of Technology and Durham College." 
Donated materials which are already a part of our existing Library collection will be available for purchase on the book sale cart.