UOIT to host international smart energy grid experts
August 13, 2015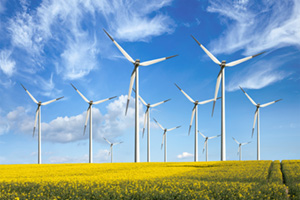 Future directions in power generation will come into focus Monday, August 17 to Wednesday, August 19 as the University of Ontario Institute of Technology (UOIT) plays host to a key international energy conference in Oshawa, Ontario.
The university will welcome leading thinkers from across the world at the three-day Institute of Electrical and Electronics Engineers (IEEE) International Conference on Smart Energy Grid Engineering (SEGE).
"This conference really puts the University of Ontario Institute of Technology on the map as a hub of innovative new approaches to energy systems engineering," says conference founder and general chair Dr. Hossam Gaber, Professor, UOIT Faculty of Energy Systems and Nuclear Science (cross-appointed to the UOIT Faculty of Engineering and Applied Science). "Governments around the world are investing heavily in smart energy grids to ensure optimum energy use and supply, and enable better planning for outage responses and recovery. Experts at SEGE will exchange knowledge about advances in technologies such as renewable energy systems, electrical vehicle networks and 'smart homes'."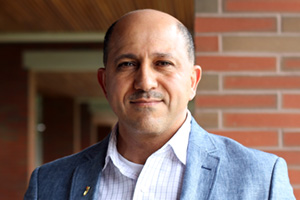 Smart energy grids present enormous engineering challenges in both the design and integration of energy and electrical grids with communication and network technologies. There are also substantial questions of security and privacy of different components within the grid. The conference will offer a forum for industry professionals, researchers and government regulators to tackle these challenges and discuss best practices about design and implementation of smart energy grids. 

What is a smart energy grid?
Smart energy grids are modernized energy networks that use automated digital information and communications technology to control the production and distribution of electricity to maximize efficiency between utilities and interconnected energy grids. Systems are called 'smart' due to the allowance of the technology to constantly monitor the behaviour of electricity providers and consumers, and then act upon that information to enhance efficiency, security, reliability and safety with minimum environmental impacts.
Smart energy grids have the capacity for bi-directional distribution and transmission, with applications for numerous energy utilities such as natural gas, thermal energy, hydroelectricity and nuclear energy.
For more information about the IEEE SEGE conference, please visit sege-conference.com or contact:
Dr. Hossam Gaber
Professor
University of Ontario Institute of Technology
hossam.gaber@uoit.ca
905.721.8668 ext. 5497
647.975.8574 (cell)