UOIT, DC and Trent University Durham to host debate for federal candidates in Oshawa and Durham ridings
Students and the public invited to attend
September 23, 2015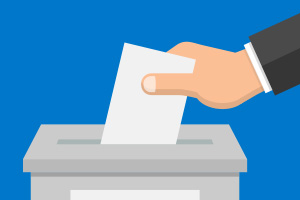 Oshawa, Ontario – In an effort to bring the political process to their students and the wider community, the University of Ontario Institute of Technology (UOIT), Durham College (DC) and Trent University Durham will co-host two federal all-candidates' debates in north Oshawa on the evening of Wednesday, September 30.
Candidates representing the Oshawa and Durham ridings will engage in separate 60-minute debates. Prior to the debates, the candidates will participate in an expo and networking event where students and community members will have the opportunity to discuss issues and speak directly with those running for office.
The event is open to the public and admission is free. Students and the greater community are invited to submit questions to be asked during the debate to externalrelations@uoit.ca. The deadline to submit questions is Tuesday, September 29 at 4 p.m. 
When:

Time:
6 to 9:30 p.m. - Candidate expo and networking – Gym 1
6:30 to 7:30 p.m. - Oshawa riding debate – Gym 2
8 to 9 p.m. - Durham riding debate – Gym 2
Where:
UOIT and DC Campus Recreation and Wellness Centre gymnasiums
2000 Simcoe Street North
Oshawa, Ontario
Parking:
Free parking is available in Founders Lots 2 and 3.
For more information and to confirm attendance, please contact:
Bryan Oliver
Communications Officer - Communications and Marketing
University of Ontario Institute of Technology
905.721.8668 ext. 6709
bryan.oliver@uoit.ca
Meghan Ney
Communications and Marketing
Durham College
905.721.2000 ext. 621
meghan.ney@durhamcollege.ca
Kate Weersink
Media Relations and Strategic Communications Officer
Trent University
705.748.1011 ext. 6180
kateweersink@trentu.ca