UOIT's MDC offering new professional program options for the fall
September 15, 2015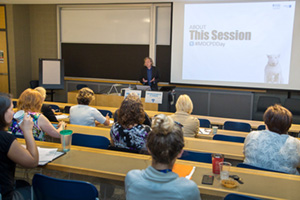 Looking to brush up on your management, communication or leadership skills? The Management Development Centre (MDC) at the University of Ontario Institute of Technology (UOIT) offers a wide range of results-oriented workshops and certificate programs. This fall MDC is introducing a number of new topics that meet the demands of the changing workplace.
"Whether you are looking to develop your management, communication, leadership, negotiation, finance, marketing or information technology skills, the Management Development Centre has you covered," said Stephen Rose, Director, MDC, Faculty of Business and Information Technology. "Our workshops offer a stimulating and interactive environment where participants can network and share business experiences and management practices with their peers."
Half-day, two-day or five-day programs are now available, including:
Customer Service Strategies for Success – two days
Management Development Learning Series - six half-day workshops
Not-for-Profit Management Certificate Program - five days
Presentation Skills for your Business – two days
Professional Communications Certificate Program - five days
Social Media for Business – three days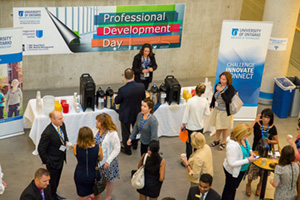 UOIT faculty, staff and alumni are eligible for special discounts on most programs.
The following partnership programs are also available both online and in-house:
Lean Management – Yellow, Green, Black and Master Black
Project Management  (accredited by the Project Management Institute)
All of these workshops are designed and taught by professionals who are experts in their fields, and can be customized to meet your organizations' specific needs.
To learn more, visit the MDC website or contact:
Betty Khattab
Program Co-ordinator
905.721.8668 ext. 3290
-or-
Christa Andrews
Program Assistant
905.721.8668 ext. 2822