Swiss study: UOIT professor among most influential in cervical spine research
November 17, 2015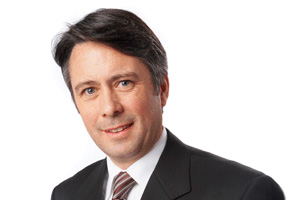 A leading Health Sciences researcher at the University of Ontario Institute of Technology appears three times in a new historical compilation of The 100 Most Influential Publications in Cervical Spine Research.
The comprehensive study led by a research team at Switzerland's University of Bern cites various publications by Dr. Pierre Côté, UOIT's Canada Research Chair in Disability Prevention and Rehabilitation, and Director of the UOIT-Canadian Memorial Chiropractic College (CMCC) Centre for Disability Prevention and Rehabilitation. Dr. Côté also holds an appointment at the Dalla Lana School of Public Health at the University of Toronto.
The Swiss study of the 100 most-cited papers on cervical spine research over the last 100 years named publications authored or co-authored by Dr. Côté at:
No. 9: The Saskatchewan Health and Back Pain Survey: The prevalence of neck pain and related disability in Saskatchewan adults (1998)
No. 16: Effects of eliminating compensation for pain and suffering on the incidence and prognosis of whiplash claims (2000) 
No. 48: The burden and determinants of neck pain in the general population: Results of the Bone and Joint Decade 2000-2010 Task Force on Neck Pain and its Associated Disorders (2008)
The bibliographic study scanned all databases of the Thomson Reuters Web of Knowledge. Nearly 5.6 million articles were identified by the University of Bern researchers, using keywords previously identified as important to the topic.