National distinction for UOIT sustainable energy expert
Dr. Marc Rosen recognized for distinguished service engineering in Canada
February 8, 2016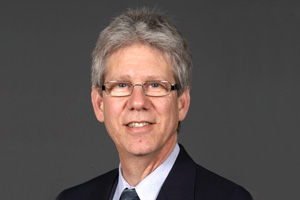 The Engineering Institute of Canada (EIC) will present the University of Ontario Institute of Technology's (UOIT) Dr. Marc Rosen with one of its most prestigious awards next month.
The EIC's 2016 John B. Stirling Medal will go to Dr. Rosen, Professor, UOIT Faculty of Engineering and Applied Science (FEAS) for outstanding achievement, leadership and distinguished service to the engineering profession at the national level.
As a pioneer in the development of advanced thermodynamic methods and a sustainable energy research, Dr. Rosen's work has led to new energy efficiency methods, and helped reduce emissions and energy costs.
Dr. Rosen's will receive the senior-level award Saturday, March 12 at the EIC's annual awards banquet in Ottawa, Ontario.
Quick facts
Founded in 1887, the EIC is Canada's first and oldest engineering society.
Dr. Rosen was EIC President from 2008 to 2010.
Dr. Rosen is the Founding Dean of UOIT's Faculty of Engineering and Applied Science (2002 to 2008).
In 2013 Dr. Rosen received the Minerva Canada Education Award of Honour for contributions to the advancement of health and safety education in post-secondary institutions.
Quotes
"It is truly an honour to be recognized in this way by the Engineering Institute of Canada, and the many engineering societies that comprise it. I would not be the recipient of this award were it not for the efforts and contributions of the many people I have worked with over the years, especially the students I have supervised, and the faculty members and other engineers with whom I have collaborated. I share this honour with them."
-Dr. Marc Rosen, Engineering Institute of Canada 2016 John B. Stirling Medal recipient
"We are delighted to celebrate Marc's contributions to the engineering profession. Marc's leadership and commitment to teaching and research excellence have made significant contributions both at UOIT and across Canada."
-Dr. Tarlochan Sidhu, Dean, UOIT Faculty of Engineering and Applied Science