GO Transit expansion announcement big news for UOIT and Durham Region
June 20, 2016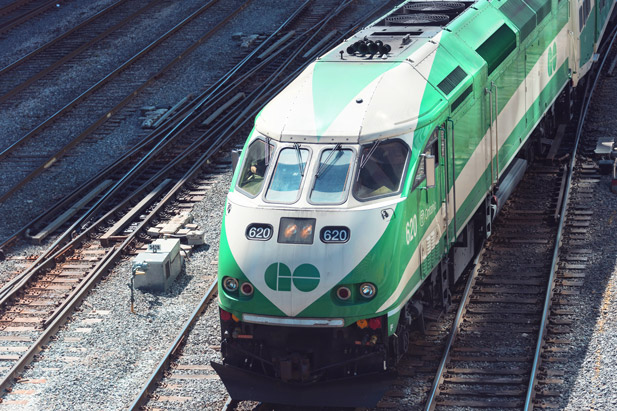 The Government of Ontario has announced plans to extend GO Train services through Oshawa into Courtice and Bowmanville by 2024.
GO Transit will open four new rail stations on the Lakeshore East corridor line, including a station on the CP Rail line near Ritson Road, about one kilometre south of the University of Ontario Institute of Technology's (UOIT) campus location in downtown Oshawa.
Quick facts:
The university currently has about 2,000 students, faculty and staff at the downtown Oshawa location and another 9,000 students, faculty and staff at its north Oshawa location.
UOIT is a commuter post-secondary institution. Almost half of all students commute to campus between six and 30 hours a week, a number far greater than the provincial average.
The new GO Train route extension will traverse the Durham Learning and Business District (dLAB) along the Oshawa/Whitby border north of Highway 401. The university is among dLAB's academic partners.
An expansion of public transit options will result in fewer people driving and reduce commute times. Shorter commute times will result in students having more time to study and to secure part-time employment.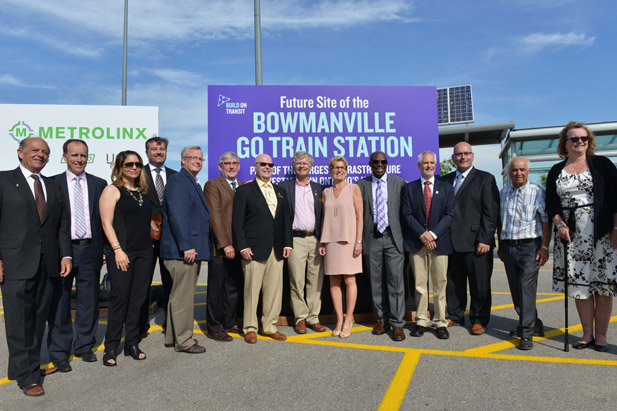 Quote:
"The University of Ontario Institute of Technology strongly supports the expansion of GO Train services eastward through Durham Region. In addition to being an important new local economic driver, this initiative will provide greater and easier access to our campus locations for our students, faculty and staff. It will also further support the significant investment the university has made in Oshawa's downtown core."
-Tim McTiernan, PhD
President and Vice-Chancellor
University of Ontario Institute of Technology
Related links: