Highway 407 East extension brings commuters to university's doorstep
University conveniently located near two of Ontario's major highways
June 17, 2016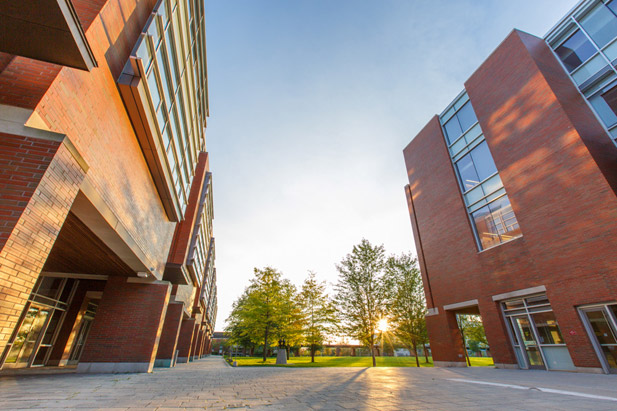 The much-anticipated opening of Phase One of the Highway 407 East toll-road extension makes it easier than ever to access the north Oshawa location of the University of Ontario Institute of Technology (UOIT).
Highway 407's new eastern terminus* is at Harmony Road in north Oshawa. The Highway 407 interchange at Simcoe Street is just three kilometres north of campus. The new Highway 407 exit at Thickson Road in the community of Brooklin (north Whitby) is five kilometres away from the university's north Oshawa location.
Motorists should be aware of changing driving patterns in the area, as well as the potential for higher volumes of traffic to and from the north, particularly during rush hour periods.
Buildings at the university's downtown Oshawa location are conveniently located just two kilometres north of Highway 401.
*The Highway 407 East extension opens on June 20, 2016. The highway is scheduled to be extended eastward a further nine kilometres into north Clarington by late 2017, and all the way to Highway 35/115 by late 2019.