UOIT welcomes General Motors engineering expansion announcement
Automaker unveils plans to expand its engineering base to 1,000 positions
June 10, 2016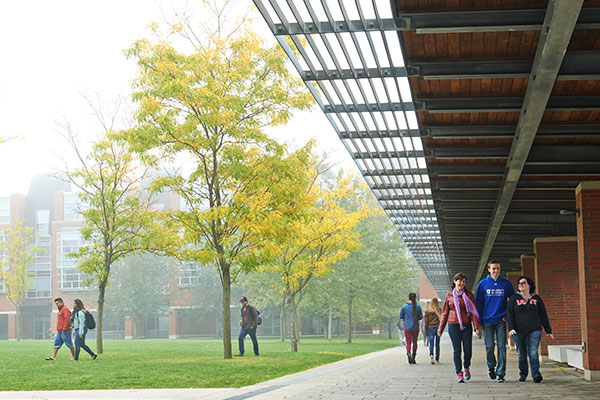 OSHAWA, ONTARIO – The University of Ontario Institute of Technology (UOIT) applauds the news of General Motors Canada (GM) expanding its engineering and software operations in Canada.
The expansion of GM's connected and autonomous vehicle engineering and software development will bring its Oshawa Tech Centre beyond its maximum capacity. As a result, GM will soon open a new Automotive Software Development Centre in Markham Ontario.
GM was joined by Prime Minister Justin Trudeau and Premier Kathleen Wynne for the formal announcement at GM's Canadian Engineering Centre in Oshawa. The university was represented by Michael Owen, PhD, Vice-President, Research, Innovation and International; and Susan McGovern, Vice-President, External Relations and Advancement.
Key links:
Quotes:
"A dynamic new innovation cluster is emerging here to support some of the most exciting work in our global industry. We look forward to working with Canada's leaders and innovation partners to place Canada at the forefront of the key transportation technologies that are changing our world for the better."
Steve Carlisle
President and Managing Director
General Motors Canada 
"The University of Ontario Institute of Technology remains proud of and committed to our long-standing community partnership with our Oshawa neighbour General Motors. We welcome news of the company's plans to expand its Canadian engineering base, since it will create even more opportunities for our highly skilled graduates to excel in tomorrow's workplace."
Tim McTiernan, PhD
President and Vice-Chancellor
University of Ontario Institute of Technology