Professional program opportunities await at UOIT's Management Development Centre
Wide range of short courses offered to meet the demand of the changing workplace
September 14, 2016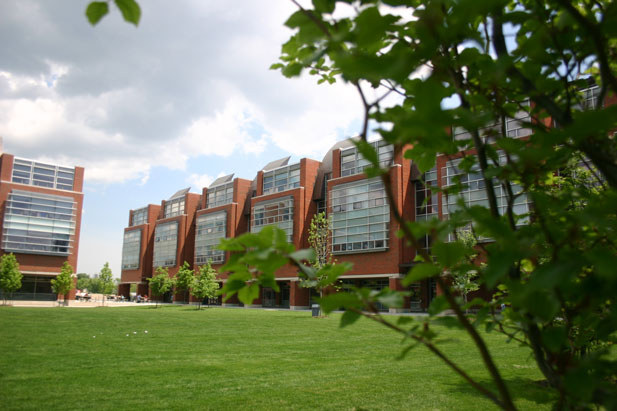 As a new academic year shifts into high gear at the University of Ontario Institute of Technology (UOIT), the Management Development Centre (MDC) is preparing to welcome dozens of area professionals who will take courses to refresh their management, communication and leadership skills.
For more than a decade through the university's Faculty of Business and Information Technology, the MDC has delivered results-oriented workshops and certificate programs that meet the demands of the changing 21st century workplace. All programs are offered at the university's north Oshawa location, conveniently located on Simcoe Street just south of the new Highway 407 East extension.
"The Management Development Centre has a strong track record for helping leaders in business and government advance their skills in management, communication, leadership, negotiation, finance, marketing  and information technology," says Stephen Rose, MDC Director, Faculty of Business and Information Technology. "Our workshops are designed and taught by professionals who are experts in their fields, and can be customized to meet any organization's specific needs."
Sector-specific programs to meet the needs of our local business community:
Agricultural Leadership Certificate (Winter 2016)
Master's Certificate in Public Sector Management (14-days – begins Friday, September 23)
Not-for-Profit Management Certificate (Fall 2016 and Spring 2017)
Established and new open-enrolment university business certificates:
Digital Marketing and Social Media Management (three-day)
Professional Communication Management Certificate (five-day)
Professional Management Certificate (five-day)
Professional Sales Certificate (five-day)
Each workshop offers a stimulating and interactive environment where participants can network and share business experiences and management practices with their peers.
Partnership programs are also available both online and in-house:
Lean Management – Yellow, Green, Black and Master Black
Project Management (accredited by the Project Management Institute)
Partner with MDC to provide customized in-house programs that may be designed specifically for the professional development needs of your employees. Let our professionals come to you!
The Management Development Centre is also an accredited training provider under the Canada-Ontario Job Grant (COJG), the Registered Insurance Brokers of Ontario (RIBO), the Canadian Professional Accountants Association (CPA), Charity Village and the Human Resources Professionals of Ontario (HRPA).
To learn more, visit the MDC website or contact:
Betty Khattab
MDC Program Co-ordinator
905.721.8668 ext. 3290
-or-
Lee Bazely
MDC Program Assistant
905.721.8668 ext. 2822