What's the latest on transportation electrification in the GTA?
University of Ontario Institute of Technology research group showcasing new findings at 2017 Taste of the Danforth
August 11, 2017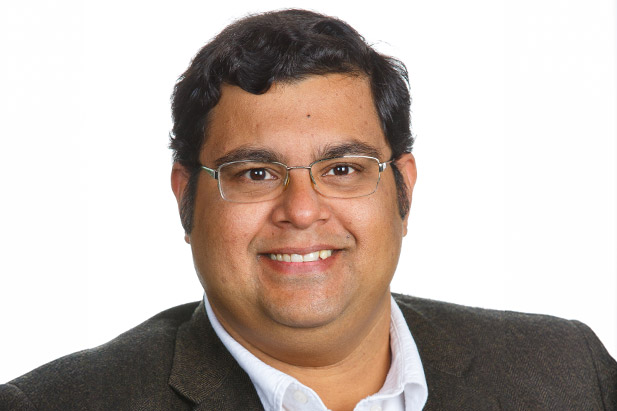 While Greater Toronto Area commuters face daily transportation challenges, a groundbreaking research group at the University of Ontario Institute of Technology (UOIT) is developing new technologies for new transportation solutions.
Visitors to this weekend's Taste of the Danforth Festival in Toronto (August 11 to 13) will get a glimpse into the future of transportation. Events at this year's popular celebration include recognizing Canada's and Ontario's 150th anniversary, with a salute to Heroes of the Future: the superstar millennials changing today's world with the technology of tomorrow.
Heroes of the Future features the university's Smart Transportation Electrification and Energy Research (STEER) group, dedicated to developing wired and wireless chargers, energy storage systems, and electric motor drives for electric vehicles.
Visit the university's STEER at Taste of the Danforth to learn about:
Sustainable transportation infrastructure
Hybrid electric bikes (e-bikes) and other electric vehicles
Energy storage advances, including Lithium battery cell pack lifetimes, portability and capacities (range)
Wireless charging systems
Supercharging (fast-charging) batteries
Solar chargers
Sheldon Williamson, PhD, Canada Research Chair in Electric Energy Storage Systems for Transportation Electrification leads the STEER team. The Faculty of Engineering and Applied Science Professor is available for media interviews. Please contact:
Bryan Oliver
Communications and Marketing
University of Ontario Institute of Technology
905.721.8668 ext. 6709
bryan.oliver@uoit.ca
The university's STEER research display at the Taste of the Danforth will be near the corner of Danforth and Bowden Street (just west of the Chester TTC subway station).
STEER at the University of Ontario Institute of Technology is supported by Natural Sciences and Engineering Research Council of Canada (NSERC) funding and collaborations with various industrial partners,