Great start lifts women's soccer program to No. 2 in national rankings
September 6, 2017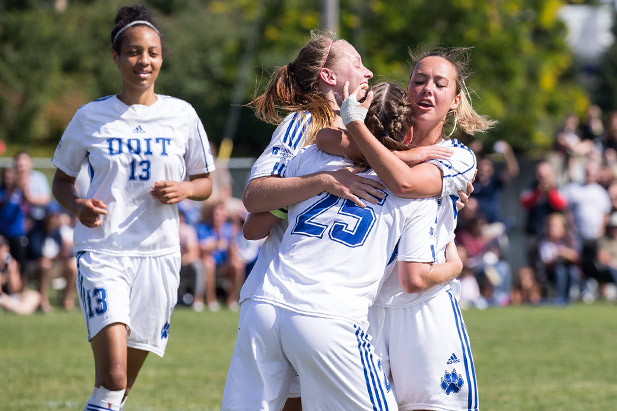 With three wins to start the regular season, the University of Ontario Institute of Technology Ridgebacks women's soccer team is earning plenty of respect on the national stage.
The defending Ontario champions, who also earned a bronze medal at the 2016 U Sports national championship, find themselves ranked No. 2 in Canada early in the 2017 season. This marks the first time the women's soccer program has reached as high as second place in the national rankings.
The Ridgebacks have posted victories over Carleton, Ottawa and Trent to stake an early claim on first place in the Ontario University Athletics East Division.
The Ridgebacks hit the road for games at Ryerson and Toronto this weekend before hosting the same universities on Saturday, September 16 and Sunday, September 17 at Vaso's Field.
Follow the Ridgebacks and all varsity sports programs at uoitridgebacks.com and on Twitter @OT_Ridgebacks.