2014 graduate walks the talk when sharing his passion for science
Mannix Chan influences future students through Let's Talk Science
May 18, 2018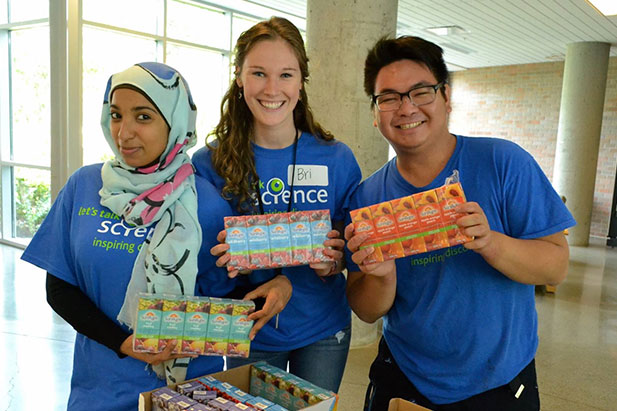 Mannix Chan was heating up his lunch in the cafeteria microwave at the Ontario Tech University, when a Let's Talk Science poster caught his eye. This moment, eight years ago, changed his life.
"I had just started my Forensic Science program and I was looking for ways to connect with the university community outside of class time", said Chan, a first-year Science student at the time. It looked like the perfect opportunity to share my passion for science, technology, engineering and math (STEM) with others."
Let's Talk Science, a national non-profit organization, connects post-secondary role models with youth in the community, inspiring many of them to become university students themselves. Its roots at the university trace back to shortly after the university opened in 2003.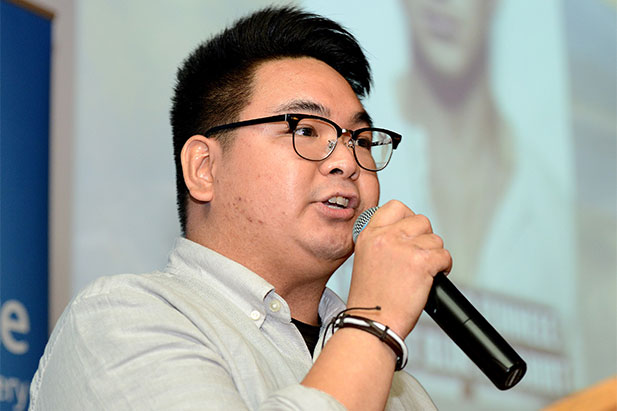 "My first volunteer experience with Let's Talk Science was at Science Rendezvous, a one-day event each May where the campus stages all kinds of fun science experiments for children and their families," says Chan. "At my CSI-style Forensic Science activity, the kids had to solve a 'crime' by analyzing different types of evidence to determine who the suspect was. After that, I volunteered at Science Rendezvous every year."
But that was not all. Volunteering was so rewarding, he continued doing science outreach during the school year, delivering workshops at schools around Oshawa, Whitby and Bowmanville.
"With Let's Talk Science, you gain so many experiences that you wouldn't have been able to learn in a classroom or in a lab. It gave me the opportunity to practice my communication skills. I could not have known how, as the Team Lead for the Forensic Science activities during Science Rendezvous, volunteering would teach me how to lead, how to foster collaboration with a group. I discovered I had leadership skills, and learned more about the skills that I needed to improve."
After graduating from the University of Ontario Institute of Technology, Mannix Chan's academic journey continued at the University of Victoria where he completed a Master of Arts degree in Leadership Studies (2017). Today he applies his knowledge and experience as the Western Regional Co-ordinator for Let's Talk Science Outreach.
Quote
"Mannix is clearly one of those people who is passionate about science, the joy of discovery, and he wants to share it with others. That's a pretty common thread many of us share in the sciences and our long-term partnership with Let's Talk Science has made it possible for many of our students to reach out to kids. And Mannix has taken it to the next level: helping others share their passion for science." 
-Greg Crawford, PhD, Dean, Faculty of Science, University of Ontario Institute of Technology