Your refrigerator has left you a message…
University's new Canada Research Chair exploring the next frontier for smart devices
May 3, 2018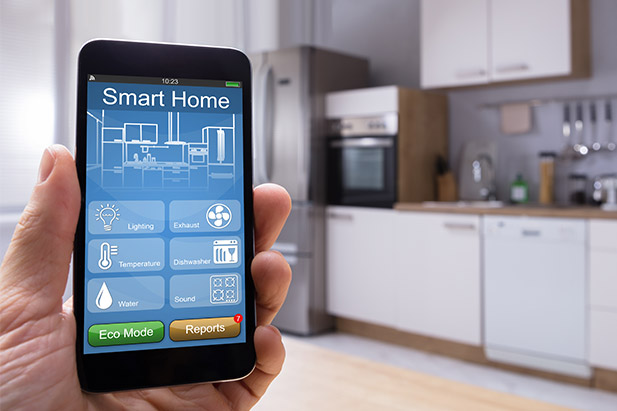 The rapid rise of the Internet since the 1990s has revolutionized culture, business and consumer products, and supported the advent of new technologies like 'smart' and wearable devices, as well as social media.
Today billions of devices–from electronics to coffee makers to jet engines–are plugged into to the Internet. The massive network of connected 'things' will change the way we live and work. For example, your refrigerator could leave you a message about needing to purchase groceries.
The question is: Where do we go from here?
Enter University of Ontario Institute of Technology researcher Khalid Elgazzar, PhD, the university's new Canada Research Chair (CRC) in the Internet of Things (IoT).
Dr. Elgazzar, Assistant Professor with the Faculty of Engineering and Applied Science, explores the link between physical infrastructure and technology innovations. He aims to uncover new information on the expansion of Internet-enabled computing devices (things) and advancements in wireless technologies. His findings will have applications for the seamless interaction of 'smart' services in areas such as health care, transportation, industrial automation, emergency response and law enforcement.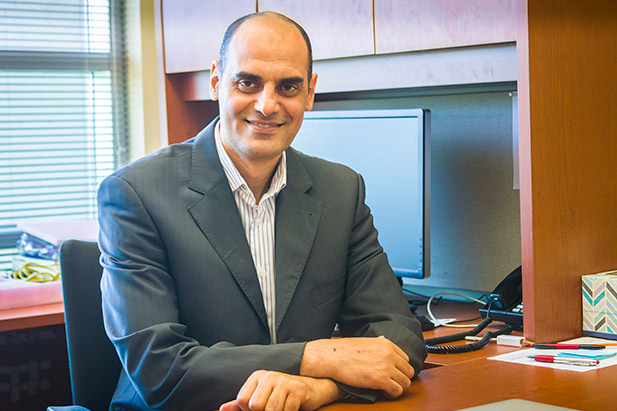 Dr. Elgazzar understands user privacy concerns could inhibit the adoption of the IoT. His research includes developing a dynamic and robust authorization control system strictly adhering to privacy policies.
"The massive deployment of embedded computing devices can revolutionize the way people carry out everyday tasks," says Dr. Elgazzar. "These devices must naturally respond to people's explicit and implicit needs, without even paying attention to such interactions. To unleash the full potential of IoT, we must enable informed decisions on how to transform real-time sensor data into useful actions that help people live smarter, safer and more productive lives."
Funding for the CRC is valued at $500,000 over five years.
Quote
The Canada Research Chairs (CRC) program provides significant support to the University of Ontario Institute of Technology to enable research that will advance society by moving innovative ideas into tangible solutions. Our Chairs explore social, scientific and engineering challenges of importance to Ontario, Canada and the world. We celebrate the arrival of Dr. Khalid Elgazzar and believe his CRC research program will generate new knowledge and critical applications in the Internet of Things.
-Jennifer Freeman, Director, Office of Research Services, University of Ontario Institute of Technology
About the Canada Research Chairs program
Created in 2000, the Canada Research Chairs Program invests approximately $265 million per year to attract and retain some of the world's most accomplished and promising minds. Nearly 1,700 Canada Research Chair holders are working at over 70 post-secondary institutions across the country in a wide range of fields. Chairholders aim to achieve research excellence in engineering and the natural sciences, health sciences, humanities, and social sciences. Website: chairs-chaires.gc.ca
Media contact:
Bryan Oliver
Communications and Marketing
University of Ontario institute of Technology
905.721.8668 ext. 6709
289.928.3653 (cell)
bryan.oliver@uoit.ca
Gallery
---
About Ontario Tech University
A modern, forwarding-thinking university, Ontario Tech advances the discovery and application of knowledge to accelerate economic growth, regional development and social innovation. We inspire and equip our students and our graduates to make a positive impact in a tech-focused world. For us, it's not only about developing the next tech breakthrough. Understanding and integrating the social and ethical implications of technology differentiates us as university. Learn more at ontariotechu.ca.