University mourns passing of Ron Joyce, philanthropist and Tim Hortons co-founder
Business leader was a University of Ontario Institute of Technology benefactor
February 1, 2019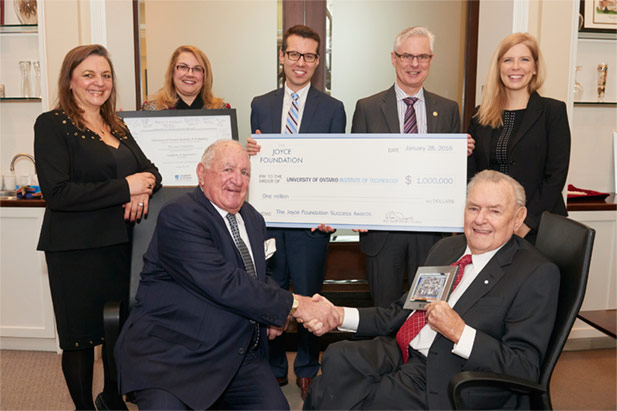 The University of Ontario Institute of Technology is saddened to learn of the passing of Ron Joyce, the longtime entrepreneur who built the Tim Hortons coffee shop chain into a Canadian business empire.
A member of the Order of Canada for his legacy of philanthropic endeavours, Mr. Joyce established the Burlington, Ontario-based Joyce Family Foundation, whose mission is to support the academic dreams of students through bursaries and scholarships.
In 2016, the Joyce Foundation made a $1 million donation to the University of Ontario Institute of Technology. The donation helped the university establish The Joyce Foundation Success Awards, supporting first-year students from Durham Region and Northumberland County who have demonstrated financial need.
"Ron Joyce was a visionary leader not just in the business world, but also as a catalyst of innovative partnerships that open doors for Canadian post-secondary students in financial need," says Dr. Steven Murphy, President and Vice-Chancellor, University of Ontario Institute of Technology. "He was a great friend of our university and his legacy will help many of our students overcome financial barriers as they pursue their educational dreams en route to becoming the leaders of tomorrow."