Funding to strengthen understanding of right-wing extremism in Canada
March 6, 2019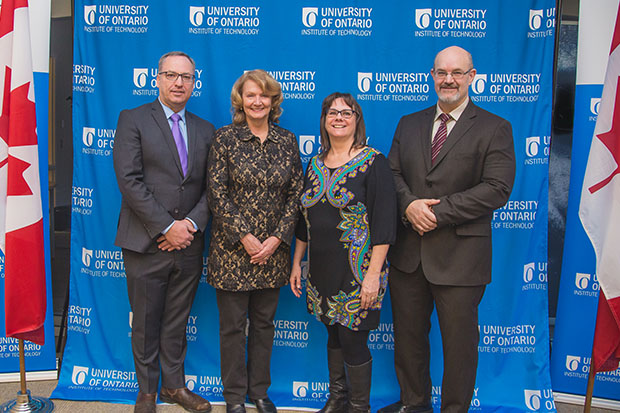 The Government of Canada is constantly working to keep Canadian families and communities safe from terrorism and violent extremism. Better understanding extremism is key to preventing radicalization to violence before tragedies occur. To assist these efforts, the Parliamentary Secretary to the Minister of Public Safety and Emergency Preparedness, Karen McCrimmon, today announced funding for an updated, comprehensive overview of the right-wing extremism movement in Canada.
The University of Ontario Institute of Technology will receive $366,985 over three years from the Government of Canada to examine the right-wing extremism movement through interviews with law enforcement, community anti-hate activists, and former and current extremists. The university will also partner with the Institute for Strategic Dialogue in London, U.K., to conduct innovative analysis of online content and media coverage, designed to inform local responses to hate speech and hate crime.
The result will be an up-to-date national survey on the beliefs, motivations, activities, and connections that characterize right-wing extremism in Canada, which will support law enforcement, the intelligence community, policy makers, and community organizations to tackle issues associated with this type of extremism. This includes hate crimes and the promotion of hatred and fear in communities and on the Internet.
Quotes
"The most important job of a government is to keep its citizens safe. Daesh and Al-Qaeda are not the only sources of dangerous extremist violence. A growing concern is right-wing extremism, such as white supremacists and neo-Nazis who fuel violent anti-Semitism. It is critical that we understand the factors that are leading towards hate and intolerance, including how right-wing extremism can inspire the murder of six Canadian citizens near Quebec City, and how it can feed misogynistic violence, such as the brutal van attack along Yonge Street in Toronto. Working with Canadian and international experts to deepen our understanding of these issues will help us prevent them. Our country is strengthened by its diversity, and members of all communities must feel safe and be safe in Canada."
- Karen McCrimmon, Parliamentary Secretary to the Minister of Public Safety and Emergency Preparedness
"With the support of the Community Resilience Fund, our project will garner crucial insights into the contemporary dynamics of right-wing extremism in Canada. The landscape in Canada has changed dramatically since we published the first study in 2015. Since then, right-wing extremism groups seem to have grown in number, membership and visibility. This is a disturbing trend that creates a hostile, frightening environment for some communities. The project will help to identify vulnerabilities that can be exploited to weaken the movement."
- Dr. Barbara Perry, Professor, Faculty of Social Science and Humanities, University of Ontario Institute of Technology
Quick facts
Right-wing extremism is typically driven by hostility toward an array of groups, including racial minorities, religious minorities, and immigrants. The movement also backs a wide range of issues and grievances, including, but not limited to: anti-government and anti-law enforcement sentiment.
Radicalization to violence happens when a person or group takes on extremist beliefs that lead to them advocating violence and, possibly, taking part in terrorist activity.
To examine the online dynamics of the right-wing extremism in Canada, the University of Ontario institute of Technology will collaborate with the Institute for Strategic Dialogue, a London, U.K.-based independent organization specializing in understanding and addressing violent extremism and polarization.
The Community Resilience Fund is led by the Canada Centre for Community Engagement and Prevention of Violence and is a key tool to support partnerships and innovation in countering radicalization to violence in Canada in all its forms, including right-wing extremism.
The Canada Centre leads the Government of Canada's efforts to counter radicalization to violence, and works with all levels of governments, not-for-profit organizations, communities, youth, frontline practitioners, academia, law enforcement, and international organizations.
Associated links