Founding Board Chair receives special engineering honour
April 10, 2019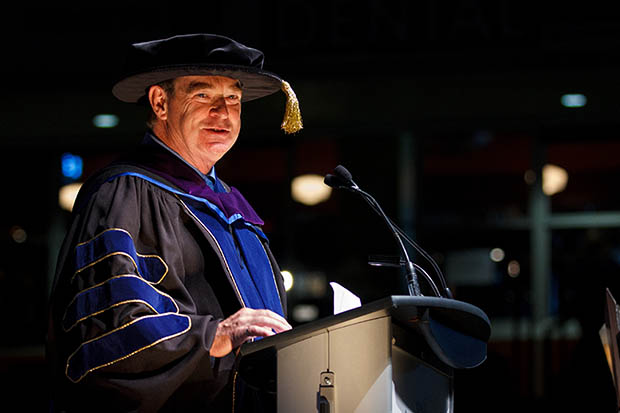 More than three decades before Robert Strickert became the first chair of the Board of Governors at Ontario Tech University (University of Ontario Institute of Technology) in 2003, Robert Strickert was completing a Bachelor of Science degree in Chemical Engineering at Queen's University in Kingston, Ontario.
Mr. Strickert, whose successful career in the nuclear power industry with Ontario Hydro and Ontario Power Generation spanned more than 30 years, was among 125 Queen's engineering alumni honoured at a March 29 ceremony for their life and career achievements. The Queen's Engineering Excellence Award marks the 125th anniversary of his alma mater's Faculty of Engineering and Applied Science.
In 2013, Ontario Tech University conferred a Doctor of Laws degree upon Mr. Strickert for his remarkable success in the nuclear industry and his commitment to the creation of the university.