Ontario Tech researcher exploring next-generation wireless connectivity solutions
Dr. Langis Roy receives new federal funding to create new device technologies
May 7, 2019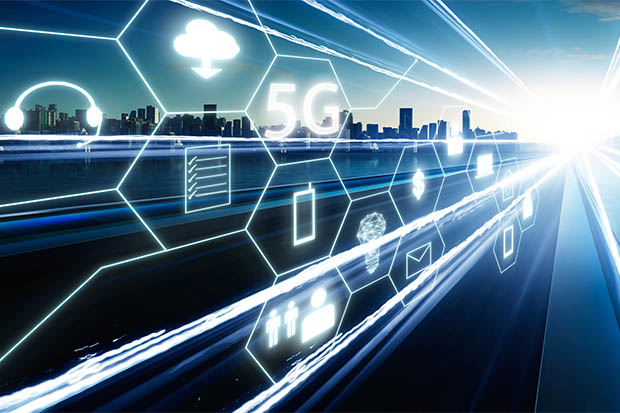 In a world immersed with rapid advances in wireless devices, and given the many modern conveniences technology now affords us, it might seem counter-intuitive that many of today's wireless connection standards actually have serious limitations.
Ontario Tech University researcher Langis Roy, PhD, and his team will spend the next three years navigating new high-tech methods to ensure the next generation of ultrahigh-data-rate applications (devices) meet the real-time dynamic operational requirements demanded by industry and consumers alike.
"Whether you are talking about current technologies like Wi-Fi, Bluetooth, radio-frequency identification (RFID), each of these applications have their own frequency, power, dynamic range and field of view," explains Dr. Roy, a Professor with the Faculty of Engineering and Applied Science, and Dean of Ontario Tech's School of Graduate and Postdoctoral Studies. "No one device is able to meet all specifications, and that is a problem in terms of component count, versatility and ultimately the cost of all our connectivity needs."
Dr. Roy is one of 75 Canadian university researchers receiving a Strategic Partnership Grant from the Natural Sciences and Engineering Research Council of Canada (NSERC), and the only one whose project is jointly funded by France's National Research Agency (ANR).
His work will focus on 'Field Programmable Microwave Substrate (FPMS)', technology that can instantly reconfigure devices according to real-time operating conditions, featuring an unprecedented level of programmability.
"This work will have significant implications for such next-gen applications as the Internet of Things (IoT), autonomous vehicles, virtual/augmented reality, and 5G communications," says Dr. Roy. "We expect this project will yield the world's first practical demonstration of a single piece of hardware capable of morphing from one function to a totally different one via a simple computer program." 
Collaborating IoT company ORBCOMM intends to apply FPMS to its developing product line. Other research partners include Carleton University in Ottawa, along with France's University of Rennes I and University of Limoges.
Related link:
---
Media contact
Bryan Oliver
Communications and Marketing
Ontario Tech University
905.721.8668 ext. 6709
289.928.3653
bryan.oliver@uoit.ca