Ontario Tech a university on the rise: 2020 Maclean's magazine rankings
Newest report strengthens Ontario Tech University's reputation in Canada's post-secondary community
October 8, 2019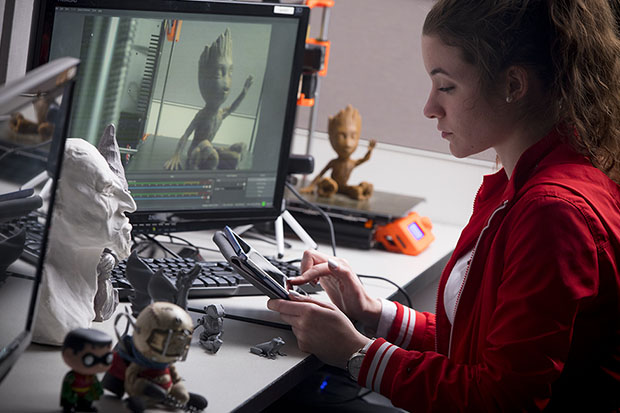 The 2020 Maclean's magazine rankings of Canada's universities affirms Ontario Tech University's place in the top 10 of primarily undergraduate institutions. The new survey marks the first time the university appears in the Maclean's rankings with its new Ontario Tech University brand.
The magazine's latest survey illuminates Ontario Tech's impressive top-five category ranking for overall reputation. Of particular note, the university placed first for social sciences and humanities grants, which connects with the university's commitment to improving the lives of humans and the globe through the ethical application of technology. The university scored a lead place in the library acquisitions category, recognizing its investment in student resources and ensuring the library's collection, including electronic access, remains current.
Ontario Tech's strong performance in the rankings include top 10 placings in:
Social science and humanities grants (No. 1)
Library acquisitions (No. 1)
Reputational survey
Student services
Total research dollars
Medical/science grants
Research faculty citations
While Ontario Tech distinguishes itself as an undergraduate university with more than 50 programs and 25 college-to-university transfer programs, its graduate program offerings have expanded widely since the 2005 creation of the School of Graduate and Postdoctoral Studies. The university now offers 38 master's and doctoral programs and is the academic destination for a growing number of postdoctoral fellows.
Did you know?
Quote
"Ontario Tech University has much to be proud of as a leader in the delivery of flexible and dynamic learning, and in how the ethical deployment of technology is reflected in our teaching and learning practices, and in our innovative research. Our campus is a place to make lasting connections in an inclusive culture that promotes positive social change. Our reputational strength in this survey underscores all that we do to contribute to a more prosperous social fabric and planet."
-Dr. Steven Murphy, President and Vice-Chancellor, Ontario Tech University
---
Media contact
Bryan Oliver
Communications and Marketing
Ontario Tech University
905.721.8668 ext. 6709
289.928.3653
bryan.oliver@ontariotechu.ca