Ontario Tech University conference exploring how to reduce human trafficking
Leading national and international experts to share perspectives October 10 and 11
October 8, 2019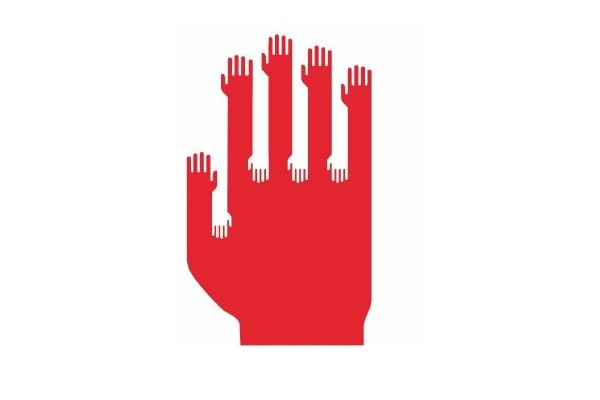 Human trafficking is a serious global issue that involves the trade of human beings for a range of exploitive practices, including forced labour, sexual slavery, exploitation and even the extraction of organs or tissues. It's is a major problem in Canada, including here in Durham Region.
On Thursday, October 10 and Friday, October 11, Ontario Tech University's Faculty of Social Science and Humanities will stage a series of vital discussions on labour trafficking. The university's second-annual collaborative Combating Labour Trafficking Conference will examine the impacts of labour trafficking, as well as current efforts, including global initiatives, focused on reducing trafficking. It will also feature panel discussions by practitioners, non-governmental organizations and academics to support strategy development and related research initiatives. Admission is free and the public is welcome to attend.
Hear from:
Thursday, October 10
9 a.m.: Sue O'Sullivan, Past Federal Ombudsman for Victims of Crime (Canada) and current Chair of the International Network Supporting Victims of Terrorism and Mass Violence
O'Sullivan will discuss the importance of pre-planning and working in collaboration with all stakeholders at the local, provincial, national and international level, to ensure victims are informed, considered, protected and supported.
9:30 a.m.: Michelle Jansen, Detective, Barrie Police Service
Jansen will discuss a joint project by the Barrie Police Service, Ontario Provincial Police, Canada Border Services Agency and others, to free 43 labour trafficking survivors in February 2019.
10:45 a.m.: Lynette Gonzales, Deputy District Attorney, Fresno County, and Detective Dan Longoria, Fresno Police Department
Gonzales and Longoria will speak about their respective roles within the Fresno, California Human Trafficking Task Force.
12:45 p.m.: Dr. Marcel van der Watt, Lecturer, Department of Police Practice, University of South Africa
Dr. van der Watt will discuss research related to human trafficking and the impact of labour trafficking in various regions of Africa.
1:30 p.m.: Panel discussion - A Co-ordinated Response
Panelists will discuss whether governments and community partners have a co-ordinated response to labour trafficking.
2:15 p.m.: Update from INTERPOL's 7th Annual Global Conference on Human Trafficking and Migrant Smuggling
This year, the International Criminal Police Organization's (INTERPOL) conference focused on innovative solutions to fight human trafficking and migrant smuggling, including data analysis and financial flows. 
3:30 p.m.: Panel discussion - Measuring Success
Panelists will discuss who measures success in responding to labour trafficking, and how they measure it.
Friday, October 11
9 a.m.: Kristen Abrams, Senior Director, Combating Human Trafficking Program, McCain Institute for International Leadership, Arizona State University
Abrams will discuss how the Buffett-McCain Institute Initiative to Combat Modern Slavery is responding to labour trafficking-related issues and trends.
9:45 a.m.: Shelley Gilbert, Executive Director, Legal Assistance of Windsor, and Chair, Windsor-Essex Fights the International Growth of Human Trafficking
Gilbert will speak about helping survivors of agricultural labour trafficking.
10:45 a.m.: Loly Rico, Co-Director and Luis Mata, Anti-Human Trafficking Project Coordinator, FCJ Refugee Centre, Toronto
Rico and Mata will present recent case studies on labour trafficking from Kitchener/Waterloo and Wasaga Beach, Ontario.
11:15 a.m.: Sasha Baglay, PhD, Faculty of Social Science and Humanities, Ontario Tech University
Dr. Baglay will discuss the work she is leading with a team of Canadian academic researchers to determine if government initiatives designed to combat international human trafficking are working in Canada.
1 p.m.: Susan Orlando, Provincial Co-ordinator, Human Trafficking Prosecution Team, Ministry of the Attorney General
Orlando will speak about the challenges associated with human trafficking prosecutions in Ontario.
1:45 p.m.: Panel discussion - Do we know how big the problem is?
The determination of resource assignment, training, co-ordination and success measures hinges in large part on our understanding of the size of the labour trafficking problem.
2:45 p.m.: Panel discussion - There are enough resources!
There are a number of government and private-sector agencies focused on combating labour trafficking. This discussion will assess how resources are allocated and whether they are sufficient.
Media interviews also available with:
Jim Brown, Adjunct Professor, Faculty of Social Science and Humanities, Ontario Tech University, whose research focuses on human trafficking data collection and police service capacity to respond to, and investigate, incidents of human trafficking.
Peter Stoett, PhD, Dean, Faculty of Social Science and Humanities, Ontario Tech University.
When: Thursday, October 10 and Friday, October 11
Where:
Ontario Tech University
61 Charles Street Building, Room 217
Oshawa, Ontario
* Reporters: please register online in advance.
The Labour Trafficking Conference is supported by the Global Resource Epicenter Against Human Trafficking (GREAT) and Corporate Contracting Services Ltd.
About GREAT – great.ngo
The Global Resource Epicenter Against Human Trafficking (GREAT) is a registered Canadian charity, and through the help of its global network alliance it aims to create a world free of human trafficking by increasing public awareness, promoting dialogue and research, while helping improve professional skills.
Media contact:
Patricia Pickett
Communications and Marketing
Ontario Tech University
905.721.8668 ext. 6710
905.809.1675 (cell)
patricia.pickett@ontariotechu.ca