Canadian motorsports industry leaders experience ACE, Ontario Tech University's world-class R&D facility
University's world-class R&D facility ACE showcases 'the world's most extreme classroom'
February 26, 2020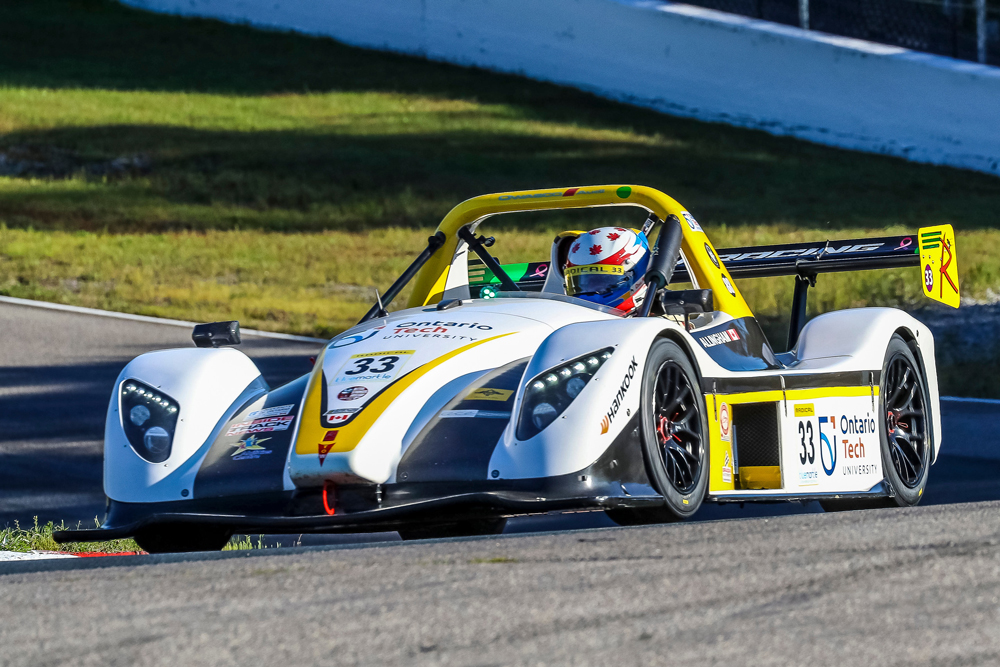 In the high-performance world of auto racing, a fraction of a second is an eternity, one that can make the difference between grabbing the checkered flag and just missing it.
Automotive engineers and technicians seeking that extra edge on race day turn to ACE, Ontario Tech University's one-of-a-kind powerful climatic wind tunnel for leading R&D aerodynamic and thermal testing solutions.
ACE is truly 'Mother Nature in a box' for its capacity to generate repeatable extreme weather conditions, from searing desert heat to sweltering tropical downpours, Category 5 hurricane winds or a paralyzing Arctic blizzard at minus-40 degrees.
On February 26, the university opened it's doors to showcase what ACE's various test chambers could do. Larry Holt, Chief Technical Officer of Canadian-based global engineering giant Multimatic Inc., a key Ontario Tech partner, shared his insights on Canada's motorsports industry. 
Career-ready Ontario Tech students share their story with motorsports industry
Guests also met with Ontario Tech students and members of the Ontario Tech Racing team, which is building a Formula-style electric race car to compete nationally and internationally. Ontario Tech provides students with facilities like ACE that enable career-ready experiential learning and the chance to engage top professors, researchers and industry leaders in helping find solutions to real-world problems.
Why ACE at Ontario Tech University?
Beyond the five-storey climatic wind tunnel, ACE features a multi-axis shaker table for structural testing (earthquake simulation) and a four-post shaker whose vertical pistons replicate the bounces and unpredictability of rough roads experienced by first responders administering emergency care in a moving ambulance. Later in 2020 ACE's new 'rolling road' moving ground plane will allow tethered vehicles to travel at highway speeds in the wind tunnel.
ACE and Ontario Tech University are anchoring a robust new hub of innovation and discovery in the eastern Greater Toronto Area. Both are helping Oshawa and Durham Region transition from a traditional automotive manufacturing base to one focused on engineering research and the promise of rapidly evolving advanced technologies like artificial intelligence, autonomous vehicles, robotics, cybersecurity and more.
ACE is also the site of Durham Region's connection to Ontario Autonomous Vehicle Innovation Network.
Gallery
---
Media contact
Bryan Oliver
Communications and Marketing
Ontario Tech University
905.721.8668 ext. 6709
289.928.3653
bryan.oliver@ontariotechu.ca