New Ontario Tech diploma program prepares English-language teachers for emerging opportunities
University's Teaching English to Speakers of Other Languages program the first of its kind in Durham Region
March 3, 2020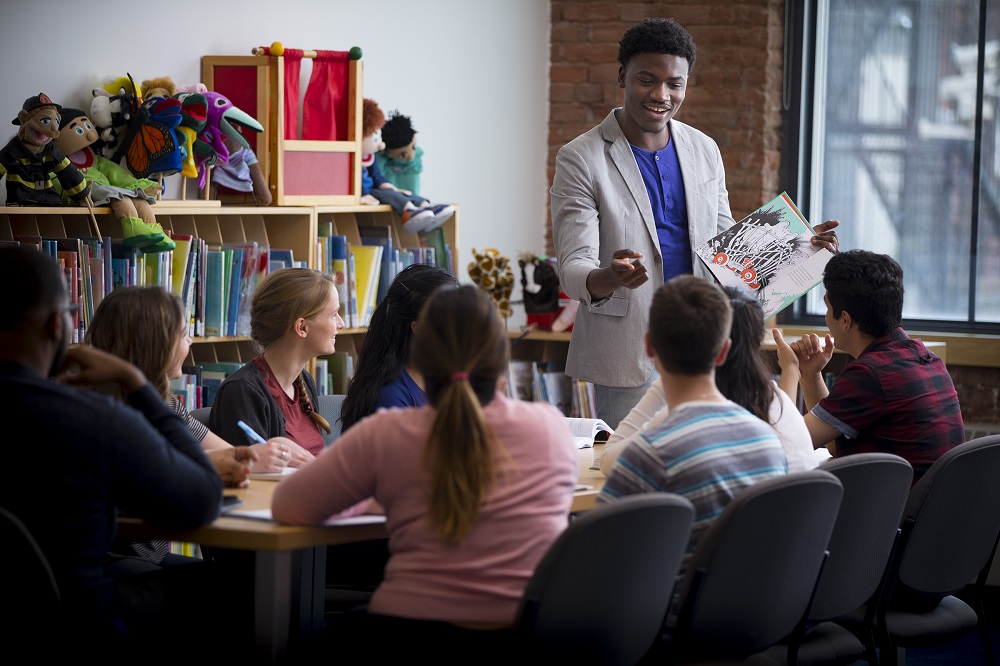 Canada is a global hub, attracting people from all over the world to live, study or work. This inflow creates demand for a steady supply of local qualified teachers to help newcomers acquire or improve their English language skills. In our increasingly connected world, opportunities to teach English abroad in classroom settings, or teach online lessons to students from other countries, are also growing significantly.
To help meet these needs, Ontario Tech University's Faculty of Education has launched Durham Region's first Teaching English to Speakers of Other Languages (TESOL) diploma program.
Accredited by the Teachers of English as a Second Language Association of Ontario (TESL Ontario), this post-undergraduate program prepares students to teach English to adults in face-to-face and online classroom settings, both within and outside of Ontario. The program's significant focus on online language teaching also extends opportunities to teach English remotely via videoconferencing software.
The program features a blend of on-site and online learning to accommodate working students. Beyond theoretical instruction, the program includes a hands-on learning component: before graduating, students complete two 25-hour placements in a TESL Ontario-approved language classroom for adults.
Full-time students can complete the diploma in eight months, while part-time students can finish it in one to two years, depending on course load.
Key program components:
Theories on linguistics and teaching methods/practices.
Language-teaching methodologies.
Phonetics (physical production and perception of speech sounds) and phonology (how sounds are organized and used to construct different meanings).
Language structure and grammar.
Socio-cultural contexts (how age, gender, social class, accents, status, setting, audience and topic influence linguistic choices).
Reflection and professional growth in teachers.
Upon successful completion of the program, graduates earn:
TESOL diploma from Ontario Tech.
Eligibility for Ontario Certificate in English Language Teaching and International Certificate in Teaching English as an Additional Language from TESL Ontario.
The first cohort will begin in September 2020. Applications for admission are open until Tuesday, March 31.
To learn more about the curriculum or admissions criteria, or review the application process, visit the TESOL program page on the Faculty of Education website.
"Ontario Tech University offers flexible, dynamic, technology-infused academic programs that prepare students for the modern workplace. The Faculty of Education's new Teaching English to Speakers of Other Languages diploma program makes it easier for students in Durham Region who have a passion for language education to attain certification and pursue their chosen career path. Our academically rigorous program also heightens the marketability of our graduates by equipping them with crucial online language teaching skills that meet the demands of a rapidly evolving English education industry."           

-Dr. Allyson Eamer, Director, TESOL Program, Ontario Tech University