Shooting for the Moon: Ontario Tech students compete for $10,000 to see who has the next big idea to change the world
Moonshot Challenge finals set for Thursday, March 5
March 3, 2020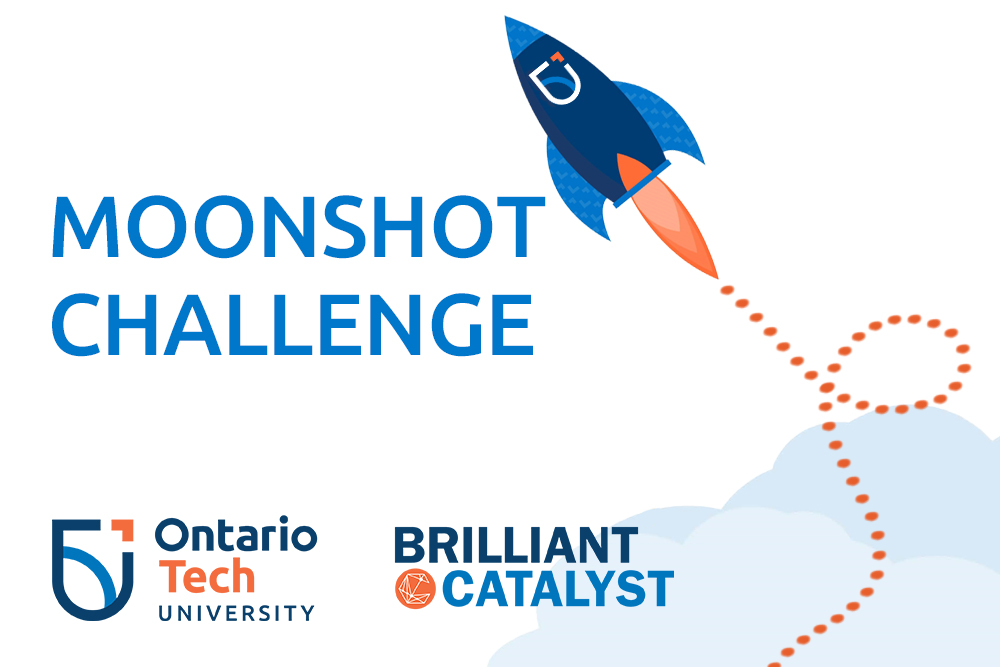 Moonshots occupy a precarious territory between possibility and science fiction. That's what makes them rare and special: driven by curiosity, imagination and vision, moonshots set out to massively transform the status quo.
A moonshot is not something that is merely 10 per cent better, 10 per cent faster or 10 per cent cheaper. Moonshots fundamentally redefine what is actually possible in a given space.
On Thursday, March 5, Ontario Tech University undergraduate and graduate students will put their Moonshot ideas on the line. In front of an audience of local business leaders, participants will pitch their ideas to change the world and make a positive impact on society.
Organized by the university's Brilliant Catalyst entrepreneurship office, the Moonshot Challenges empowers Ontario Tech students with the resources and ability to follow through with big ideas that they otherwise may not feel they have the resources or inspiration to do. A panel of judges will select two Moonshot Challenge students for $5,000 prizes. The awards are available thanks to the generosity of Ontario Tech donors through the university's Firefly Fund.
What: The Moonshot Challenge
When: Thursday, March 5 from 10 a.m. to noon (final pitches at 10:40 a.m., awards at 11:40 a.m.)
Where: The Catalyst, Ontario Tech University, Energy Systems and Nuclear Science Research Centre, Room 2100
Media contact
Jeffrey Peng
Brilliant Catalyst Program Officer
Ontario Tech University
905.721.8668 ext. 6522
jeffrey.peng@ontariotechu.ca