Mitch Frazer named Ontario Tech University's Chancellor
Champion of ethical applications of technology and social innovation becomes university's fourth chancellor
May 1, 2020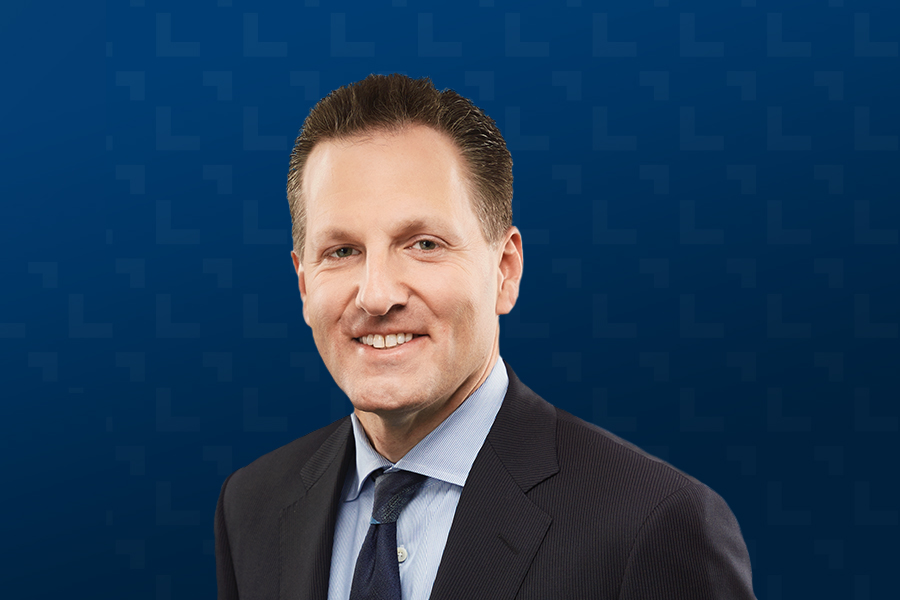 The Board of Governors of Ontario Tech University has appointed Mitch Frazer as the university's fourth Chancellor. He assumes the role of Chancellor immediately and will be formally installed at a ceremony to be announced.
Mr. Frazer is a distinguished Toronto-based lawyer, who is a partner and the chair of the Pensions and Employment Practice at Torys LLP. His extensive involvement in education at all levels includes establishing the National Institute on Ageing at Ryerson University's Ted Rogers School of Management, as well as serving as an Adjunct Professor at the University of Toronto's Faculty of Law and as an Adjunct Professor at York University's Osgoode Hall Law School. He is the immediate past chair of the Toronto French School (TFS) Board of Directors, a former member of the Board of Trustees of the Ontario Science Centre and is at the end of his term as a member of Ryerson University's Board of Governors.
Mr. Frazer advocates for the pursuit of tech with a conscience, which includes supporting the establishment of world-leading tech startups in Canada. He is an effective and results-driven champion of philanthropy. He currently serves as the chair of the North York General Foundation Board, the chair of the TFS Foundation Board and as a member of the Sick Kids Hospital Foundation Campaign Cabinet.
As the university's fourth Chancellor, he succeeds Noreen Taylor (2016 to 2020), the Honourable Perrin Beatty (2008 to 2015) and Lyn McLeod (2004 to 2008). The Chancellor presides over Convocation and confers all degrees, honorary degrees, certificates and diplomas on behalf of the university.
Backgrounder – Chancellor Mitch Frazer
"I am honoured to become Ontario Tech University's fourth Chancellor. I look forward to playing an active role in its vibrant campus community, while helping the university to advance its priorities, and supporting and mentoring students and alumni to make a positive impact in a tech-focused world." Mitch Frazer, LLB, Chancellor
"On behalf of Ontario Tech University's Board of Governors, I'd like to thank Mr. Frazer for joining our campus community. His enthusiasm for mentoring students, coupled with his philanthropic experience will greatly benefit our institution. We are fortunate to have a committed champion of our university become its fourth chancellor. In welcoming Mr. Frazer, the Board of Governors acknowledges and thanks Ms. Noreen Taylor for her many years of dedicated service to the university's students, faculty and staff. She will always have a special connection to the university's roots and proud history."Doug Allingham, Chair, Board of Governors
"Chancellor Frazer's leadership in education combined with his passion for students will bring an even further engaging spirit to our campus community. His passion for technological and social innovation in teaching and experiential learning naturally aligns with Ontario Tech University's tech with a conscience priority. Chancellor Frazer sees a bright future for our institution: one that embraces emerging ideas and encourages experimentation. We appreciate Mitch's commitment to our campus community as we continue to tell our university's amazing story." Steven Murphy, President and Vice-Chancellor
---
About Ontario Tech University
A modern, forwarding-thinking university, Ontario Tech advances the discovery and application of knowledge to accelerate economic growth, regional development and social innovation. We inspire and equip our students and our graduates to make a positive impact in a tech-focused world. For us, it's not only about developing the next tech breakthrough. Understanding and integrating the social and ethical implications of technology differentiates us as university. Learn more at ontariotechu.ca.
---
Media contact
Bryan Oliver
Communications and Marketing
Ontario Tech University
289.928.3653 (mobile)
bryan.oliver@ontariotechu.ca