Ontario Tech University marks Pride Month with virtual events
June 4, 2020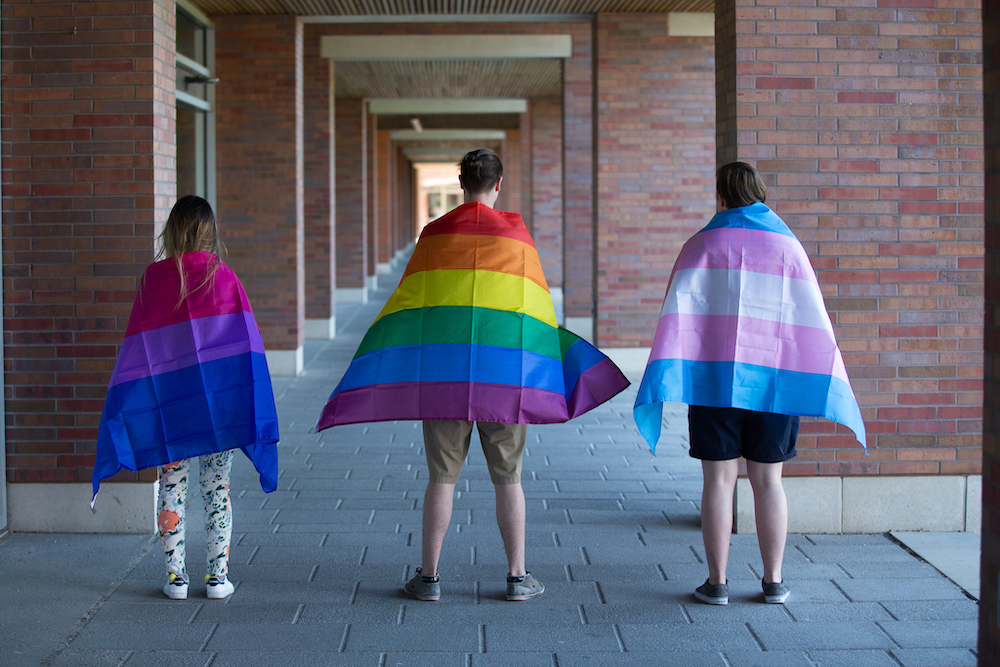 Ontario Tech University recognizes Pride Month and the achievements and experiences of the LGBTQ2S+ community.
Recognized each June to commemorate the Stonewall riots in 1969, Pride Month provides an opportunity to reflect on the progress made to acknowledge and protect the rights of LGBTQ2S+ communities.
With anti-racist protests happening around the world today, the university recognizes the history of the Pride movement and the intersectional experiences of Black, Indigenous and People of Colour (BIPOC) and members of the LGBTQ2S+ community. The university remains committed to ensuring an inclusive, representative and welcoming community through allyship and support for its students, faculty and staff.
During Pride Month, the Office of Student Life will continue hosting its ongoing Pride Space group for the university community. Students are also invited to 'attend' Toronto Pride virtually on Sunday, June 28 by joining the Online Pride Parade watch party organized by the Ontario Tech Pride Club. Learn more about these opportunities on the Equity and Inclusion event page or on Student Life's social media channels.
Fostering equity, diversity, and inclusion is an active process that reflects how we act, think, and lead at Ontario Tech University. Pride is a month to celebrate the diversity in our community and the experiences and achievements of the LGBTQ2S+ community. While our days may be more restricted by physical distancing, celebrating our community and pushing ourselves to be even better are both central to Pride. We can only reach our greatest potential when we eliminate barriers to ensure all people are welcomed into the lab, the lecture theatre, and the campus. It's then the duty of all of us to ensure that we remove systemic bias from our workplace such that all people are treated with the utmost dignity, respect and professionalism

Dr. Steven Murphy

President and Vice-Chancellor

Ontario Tech University
At Ontario Tech University, we believe every member of our community should always feel safe and respected. The university remains committed to supporting the LGBTQ2S+ community and to promote an equitable, diverse and inclusive culture on our campus.

Dr. Lori Livingston

Provost and Vice-President, Academic

Ontario Tech University
---
About Ontario Tech University
A modern, forwarding-thinking university, Ontario Tech advances the discovery and application of knowledge to accelerate economic growth, regional development and social innovation. We inspire and equip our students and our graduates to make a positive impact in a tech-focused world. For us, it's not only about developing the next tech breakthrough. Understanding and integrating the social and ethical implications of technology differentiates us as university. Learn more at ontariotechu.ca.