Ontario Tech University's new branding wins big
International award recognizes strength of Ontario Tech's new institutional brand
June 11, 2020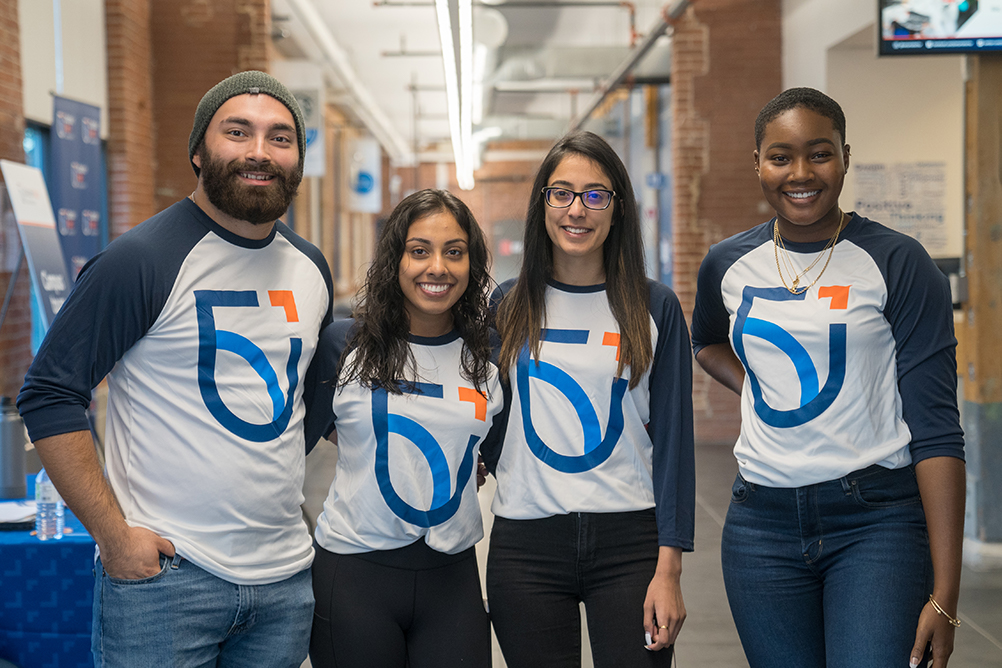 A year after Ontario Tech University introduced an entirely new brand, the university is receiving a major international accolade. The Washington, D.C.-based Council for the Advancement and Support of Education (CASE) is recognizing Ontario Tech's new institutional branding program with a Bronze Award in the Best Institutional Brand category in its annual Circle of Excellence Program.
CASE awards recognize the very best in marketing and branding programs across the entire North American post-secondary education sector. This year the CASE Circle of Excellence Awards were selected from 2,752 entries, in 100 categories from 587 member institutions. 
The institution introduced its rebranding as Ontario Tech University in March 2019. The new brand represented a complete transformation of the institution's visual image in the university sector, positioning it as a modern, forward-thinking university, open to new and emerging ideas. The new brand included a new visual identity, a fresh new colour palette, new campus signage, a new website design, a new mobile app, a new presence for all events, a new mascot, a new athletics/spirit brand for the Ridgebacks varsity program and refreshed marketing materials and videos. It also extended the new branding to include a new transit advertising campaign introduced in early 2020.
Comments from judges reflected the comprehensiveness of the rebrand program, the quality of the execution and extensive consultation that took place across the campus community: "This is a head-to-toe rebrand that took many opinions into account. Everything is fresh and gets the intended point across. Great colours. Cute dog mascot/paw. Nice representation of diverse people and programs. The undergraduate viewbook and new website were standouts."
The CASE judges weren't the only ones recognizing the strength of Ontario Tech's new Hunter the Ridgeback mascot. Hunter also netted recognition this spring from Ontario University Athletics (OUA), which named Hunter the Ridgeback the OUA's best mascot.
Since introducing the new Ontario Tech brand, the university's overall awareness across all audiences is up 10 per cent, with awareness among high school students increasing to 77 per cent from 47 per cent under the previous brand.
Quote
"For years our university was the best kept secret in higher education in Canada. Clearly, our Ontario Tech University's new brand is changing that impression and creating the platform to help tell our story to the world. It's undeniably resonating and this recognition demonstrates our new brand is truly exceptional."
-Dr. Steven Murphy, President and Vice-Chancellor, Ontario Tech University
Related links
Media contact
Bryan Oliver
Communications and Marketing
Ontario Tech University
289.928.3653 (mobile)
bryan.oliver@ontariotechu.ca