Ridgebacks women's hockey star Kassidy Ford wins national scholarship
Ford preparing to continue her Ontario Tech studies in graduate school
June 25, 2020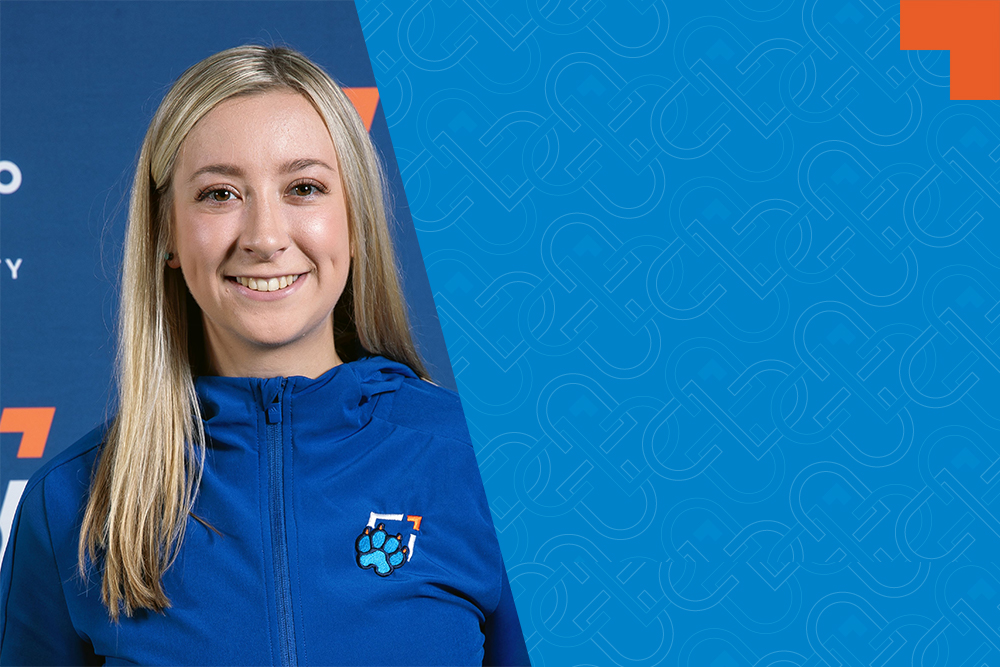 After four seasons of making an impact in the Ontario University Athletics (OUA) ranks, veteran Ridgebacks women's hockey player Kassidy Ford is preparing to translate her passion for sports by having a positive impact on the student-athletes who will follow her.
Ford, who graduated from the Kinesiology program in the Faculty of Health Sciences this spring, is set to continue her studies at Ontario Tech University this fall as a graduate student in the Master of Health Sciences program. And as she embarks on a new chapter in her academic journey, she's been named one of two recipients of the Lyle Makosky Values and Ethics in Sport Fund sport study scholarship through the True Sport Foundation.
The $2,000 scholarship was awarded to Ford for her master's project, 'Assessing academic, athletic and psychosocial outcomes among student-athletes in a unique partnership-based program.'
Her faculty supervisor, Dr. Nick Wattie, Assistant Professor, Faculty of Health Sciences, identified Ford as positive candidate for this project as they will be working with the Abilities Centre in Whitby, Ontario as well as the Durham District School Board's Academy for Student-Athlete Development, focusing on helping on high school student-athletes with aspirations to reach an elite level.
"I decided to take my master's degree at Ontario Tech because of hockey partially, but I got to know my professors so well during my undergrad program," says Ford. "I'm from a small town (Gananoque, Ontario), so the environment at Ontario Tech was perfect for me. That allowed me to get to know Nick during my undergrad and he believed my experience as a student-athlete was a perfect fit for the research."
This fall she will work with data and interviews collected over the last few years through Dr. Wattie's research, which examines sport in a holistic way. Not only based on academics and sport-performance data, the research also includes body image, stress, nutrition and topics encompassing the entire individual's life. Ford will also assist in collecting new data, which may include the effects COVID-19 has had on athletes training from home and the mental impact it's had on individuals.
"All of this research is centered on sport, so it's important to have students who have had experience in sport like Kassidy has," said Dr. Wattie. "People in sport know when you have no idea about athlete experiences when you're talking to them. Kassidy's background will be huge for our research because she's not coming in as an outsider."
After playing four years with the women's hockey team, Ford says playing her fifth and final year of athletic eligibility at Ontario Tech was something she didn't want to miss out on, especially with the Ridgebacks. Although the OUA has announced there will be no competition until at least January 2021, she is hopeful she'll train with her teammates this fall.
"I'm excited for this opportunity to continue studying at Ontario Tech and playing hockey. I've been playing hockey since I was seven and didn't want to give it up yet with one more year of eligibility. I love the team, coaching staff and it's such a positive atmosphere. Last year we proved ourselves in the second half and think we can do something when we get back on the ice."
Gallery
---
Media contact
Bryan Oliver
Communications and Marketing
Ontario Tech University
289.928.3653
bryan.oliver@ontariotechu.ca