Ontario Tech Faculty of Education helping teachers prep for online curriculum delivery
Hundreds across province took part in the university's August online blended learning conference
August 20, 2020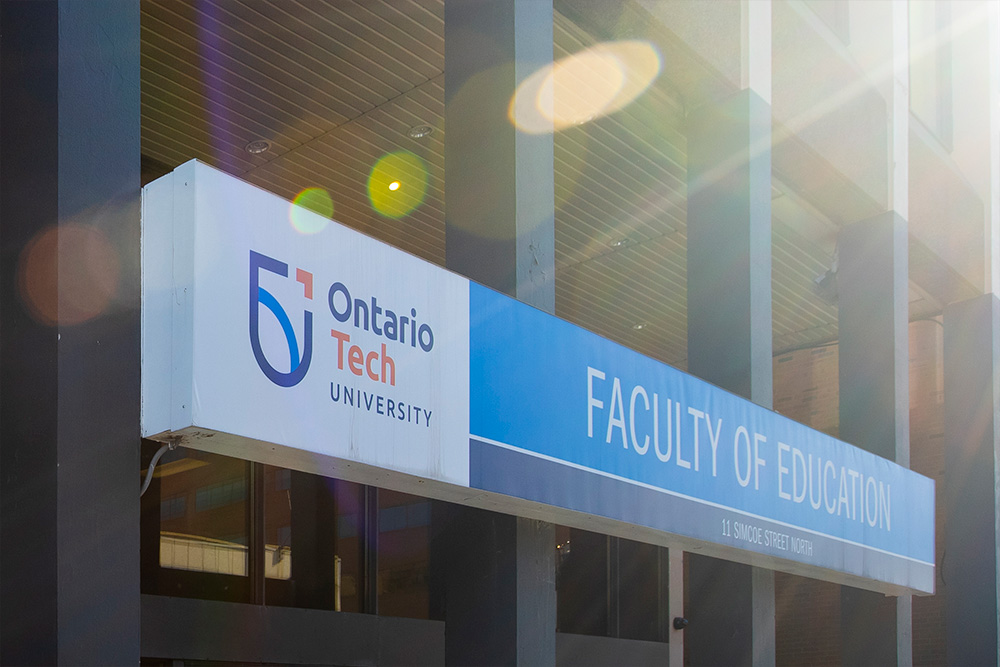 At a time of uncertainty in the education sector due to new protocols required during the COVID-19 pandemic, Ontario Tech University is helping elementary and secondary teachers prepare for all potential combinations of face-to-face, blended and online learning.
Hundreds of Kindergarten-to-Grade-12 teachers took advantage of Ontario Tech's experience and leadership in blended and online learning by enrolling in a weeklong series of mid-August workshops delivered by the university's Faculty of Education.
"As leaders in equipping teachers to meet the challenges of the modern digital-age classroom, our faculty plays a vital role in driving excellence in
in evidence-based, technology-enhanced research, and lifelong learning," says Dr. Robin Kay, Dean of Ontario Tech's Faculty of Education. "Based on overwhelmingly positive feedback, our online conference that shed light on online classroom strategies was a huge hit. We are exceptionally proud that nearly 500 teachers participated in our various workshops, with many asking for further professional development sessions in the fall."
The conference unfolded like an online technology 'a-la-carte buffet', where participants only paid for the sessions that met their needs based on subject and grade range.
"We know that all primary, intermediate and secondary teachers want to develop their skills with new and emerging digital technologies," says Dr. Kay. "In essence, the conference allowed these teachers to become students themselves by exploring key subject areas including language and English, mathematics, science and 'STEM', along with cool tools for online learning."
Selected participant comments:
"There were some great applications for social media in the classroom. Great resources suggestions. Facilitators were prepared."
"This was a great introduction to coding and made it very accessible for me to continue to explore and test things out on my own."
"I liked the interactive breakout rooms and virtual networking sessions for everyone to share best practices and ideas in smaller groups."
Conference workshop facilitators included more than 20 instructors from:
Ontario Tech University's Faculty of Education
Rainbow District School Board
Durham District School Board
Toronto District Catholic School Board
Ontario Association for Mathematics Education
---
Media contact
Bryan Oliver
Communications and Marketing
Ontario Tech University
289.928.3653
bryan.oliver@ontariotechu.ca