Ontario Tech students' spirit of innovation driving entrepreneurial business ventures
Brilliant Catalyst a key component of regional economic development activity
August 19, 2020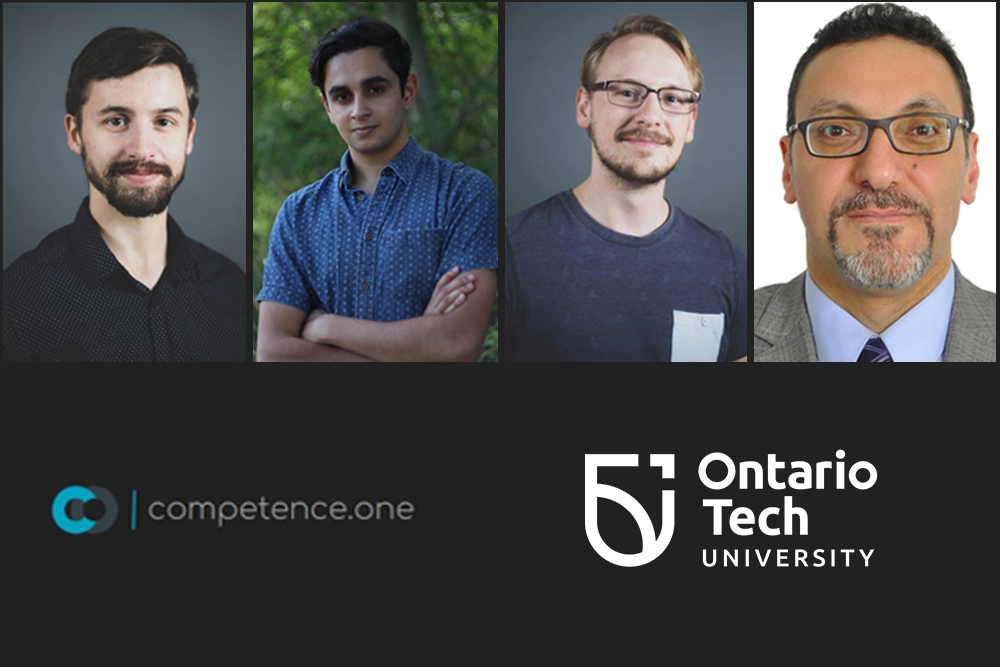 If asked what they did during the 'summer of COVID-19' when many jobs and opportunities for students and graduates disappeared, the summer cohort for the Brilliant Catalyst Incubator program at Ontario Tech University certainly has some impressive stories to tell.
Over the past four months, more than 80 Ontario Tech students and recent alumni were part of the university's Brilliant Catalyst, a campus centre dedicated to empowering talented Ontario Tech students to become the next generation of innovative change makers.
As an experiential learning hub, Brilliant helps students generate and develop new business startup ideas and gain entrepreneurial hands-on experience through collaboration with industry in the community. Brilliant supports these learning experiences through a range of programs, resources, specialized workshops, regular mentorship and startup pitch competitions.
Brilliant Catalyst's summer Incubator program includes a two-week intensive entrepreneurship basics series delivered by Brilliant stakeholders including Torys, 1855 Whitby, Futurpreneur, Spark Angels and CFDC Northumberland. Additional workshops and mentoring came from business professionals at accounting and consulting firm MNP, IBM and internationally acclaimed accelerator DMZ.
Summer pitch competition
On August 13, Brilliant's summer incubator culminated with the David Pamenter Pitch Competition, where four of 25 original teams shared their vision and demonstrated their learnings for a chance to win a $2,500 prize through Ontario Tech's Firefly Fund:
Augmentech – Augmented Reality real-time translation using artificial intelligence
*competence.one – Next level recruitment tools and platform
Home Monitoring with Artemis – Health analytics as a service
Refind – End-to-end collection and recycling of disposable coffee cups into fabric
*Congratulations to the 2020-winning competence.one team: Anirudh Mungre, Matthew Boivin and Ethan Elliott, all recent Software Engineering graduates, along with their Faculty of Engineering and Applied Science mentor Professor Qusay Mahmoud, PhD.
Brilliant Catalyst thanks the 2020 David Pamenter Pitch competition judges:
Faaria Wali, Business Development Manager, Futurpreneur Canada
Amanda McEachern-Gaudet, Assistant Teaching Professor, Experiential Learning, Faculty of Business and Information Technology, Ontario Tech University
Syed M. Ahmed, Co-Founder, WerkApp; and Director of Business Development and Recruitment, ThinkBig Solutions
Brilliant Catalyst 2020 summer Incubator milestones:   
Largest number of participants to date: 25 teams comprising more than 80 students.
17 students hired to actively work on developing their business and create a minimum viable product.
A new program in collaboration with the Ontario Tech's Indigenous Education and Cultural Services (Brilliant Incubator: Indigenous Start).
The program's first Indigenous participant.
25 per cent female participants.
More than 50 per cent Black, Indigenous and People of Colour (BIPOC) representation.
Community companies participating for the first time.
First Entrepreneurship Microcredential at Ontario Tech for completion of incubator program requirements.
Quote
"Brilliant Catalyst's mission is to build a community of experts, influencers, entrepreneurs and advisors to fuel innovative change and put more Canadian ventures on the map. The David Pamenter Pitch Competition highlights a summer of learning, self-actualization and positive student engagement. Brilliant Catalyst also proudly had the largest summer student cohort to date, in spite of the anxiety and lost job opportunities due to the COVID-19 pandemic."
-Osman Hamid, Director, Creativity and Entrepreneurship, Brilliant Catalyst