Faculty of Education workshops to help equip Ontario teachers for online learning
Ontario Tech rolling out a second conference on online teaching strategies and techniques
October 15, 2020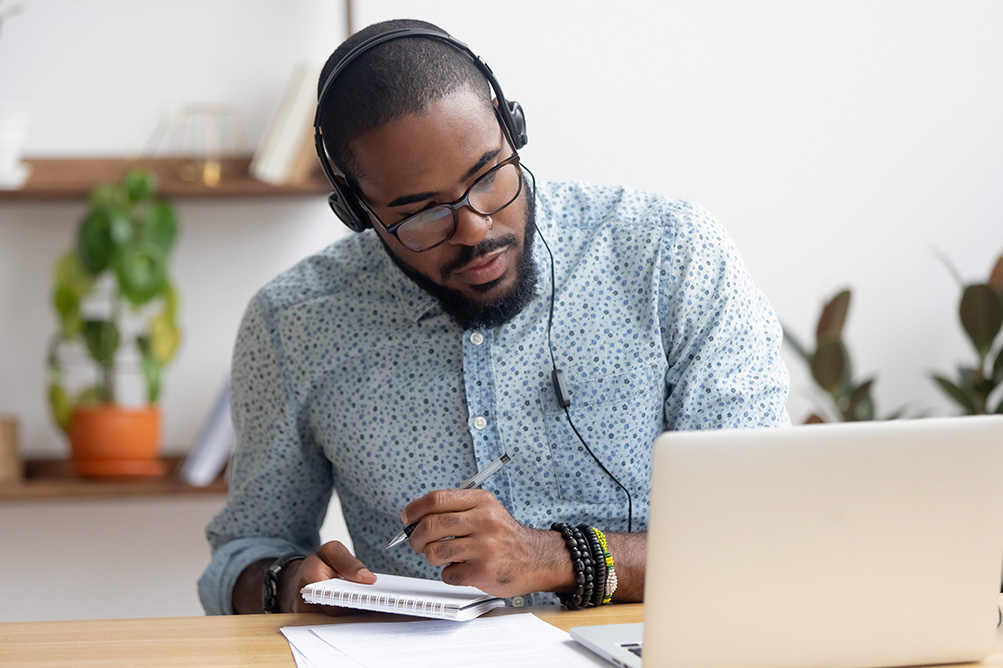 Due to increased demand and a sudden rise in virtual learning, Ontario Tech University's Faculty of Education is offering a new conference on Sharing Excellence in Online Learning.
During the final week of October and the first week of November, Ontario Tech will offer more than 50 workshops on best practices in teaching and learning online for Kindergarten to Grade-12 teachers.
Back in mid-August, the Faculty of Education's Best Practices in Online and Blended Learning conference was so popular (nearly 500 participants from across the country), organizers anticipated potential demand for a second set of workshops.
"Ontario Tech prides itself as a leader in online and blended learning, and it's something we have been doing for over a decade," says Dr. Robin Kay, Dean, Faculty of Education, Ontario Tech University. "As teachers everywhere collectively navigate the logistic and technical challenges posed by the COVID-19 pandemic, we know there's demand for knowledge about what's working, and what can be improved in digital-age virtual classrooms."
The university's inaugural workshop series in the summer drew a large number of partners, including the Durham District School Board, Toronto Catholic District School Board, Rainbow District Board and the Ontario Association for Mathematics Education. This time around, new partners include:
Catholic District School Boards in:

Durham
Peterborough, Victoria, Northumberland and Clarington
Algonquin and Lakeshore
Simcoe Muskoka

Toronto District School Board
Royal Roads University (Victoria, British Columbia)
"I've met with representatives from all boards, and it's clear that teachers are struggling and need our support," says Dr. Kay. "At this time of uncertainty, there is a pressing need to share best approaches. It's a role Ontario Tech is well-positioned to play as a facilitator of expertise."
Conference features
Runs October 26 to November 5, Monday to Thursday each week from 4:30 to 6 p.m. and 7 to 8:30 p.m. to accommodate teachers' busy
Primary, intermediate and secondary teachers experience the same optimal online learning techniques and technologies as students themselves, in a supportive environment. 
Participants pick-and-choose from a 'buffet' of more than 50 interactive workshops (more than double the number from August, including some new subject areas) that meet their needs based on subject, grade range or time.
Key subject areas include general or introductory online teaching, language and English, mathematics, science and 'STEM', and cool tools for online learning.
Each 90-minute workshop costs $10 per participant, and everyone receives a full e-book of resources.
Over 25 different workshop facilitators and 45 co-facilitators.
Related links
Media contact
Bryan Oliver
Communications and Marketing
Ontario Tech University
289.928.3653 (mobile)
bryan.oliver@ontariotechu.ca