Ontario Tech Faculty of Education celebrates two provincial awards
Two faculty members receive Minister's Award of Excellence
October 5, 2020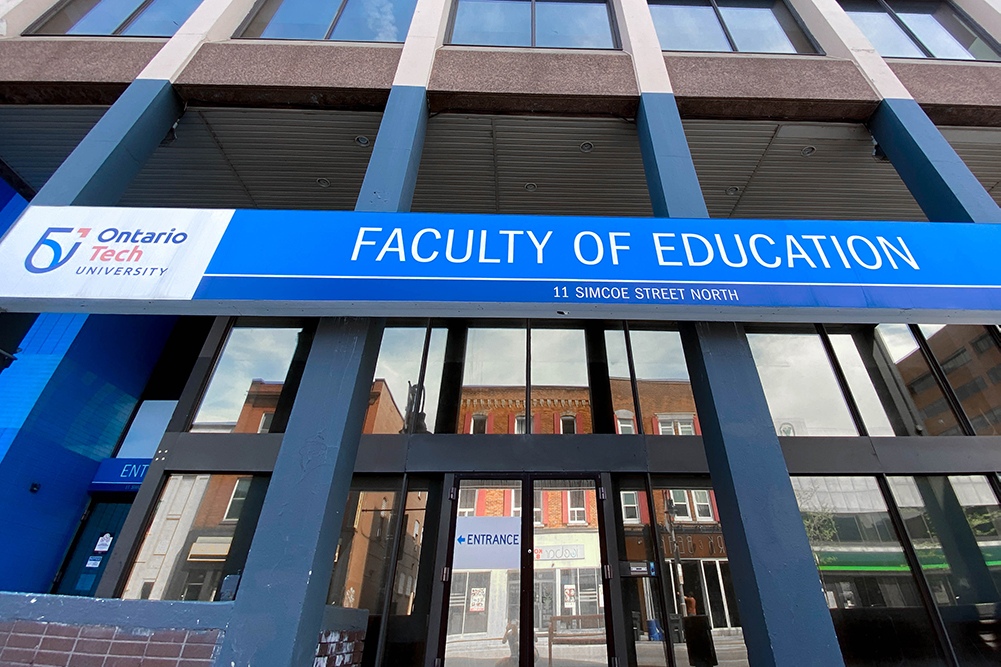 For their efforts to make a positive difference for their students during the COVID-19 pandemic and their dedication to the local community, Ontario Tech University Faculty of Education members Jennifer Laffier and Alison Mann are Minister's Award of Excellence recipients from the Ontario Ministry of Colleges and Universities.
The certificates from Minister Ross Romano recognize actions 'contributing to Ontario's world-class post-secondary sector, and for efforts in transitioning to online delivery, community impact and research'.
Dr. Jennifer Laffier, an Assistant Professor, received her award September 22 for 'dedication to providing mental health support during COVID-19 felt by her students and the community at-large. She freely volunteered her time and 25 years of experience in psychotherapy to help support her students, colleagues and community.'
Alison Mann, a Sessional Instructor, was honoured October 1 for 'helping her colleagues transition to online teaching during COVID-19, and for providing one-on-one guidance and workshops to ensure Ontario Tech students had a successful third term online'.
Quote
"The Faculty of Education and the broader university community are exceptionally proud of these distinctions for Jennifer and Alison. They exemplify the overall dedication and spirit of commitment demonstrated by our entire faculty team on a daily basis." 
-Dr. Robin Kay, Dean, Faculty of Education, Ontario Tech University