Ontario Tech Computer Science students find experiential success in U.S.-based appathon
Month-long event challenged students to revolutionize the Internet and think about direct people-to-people connections
November 17, 2020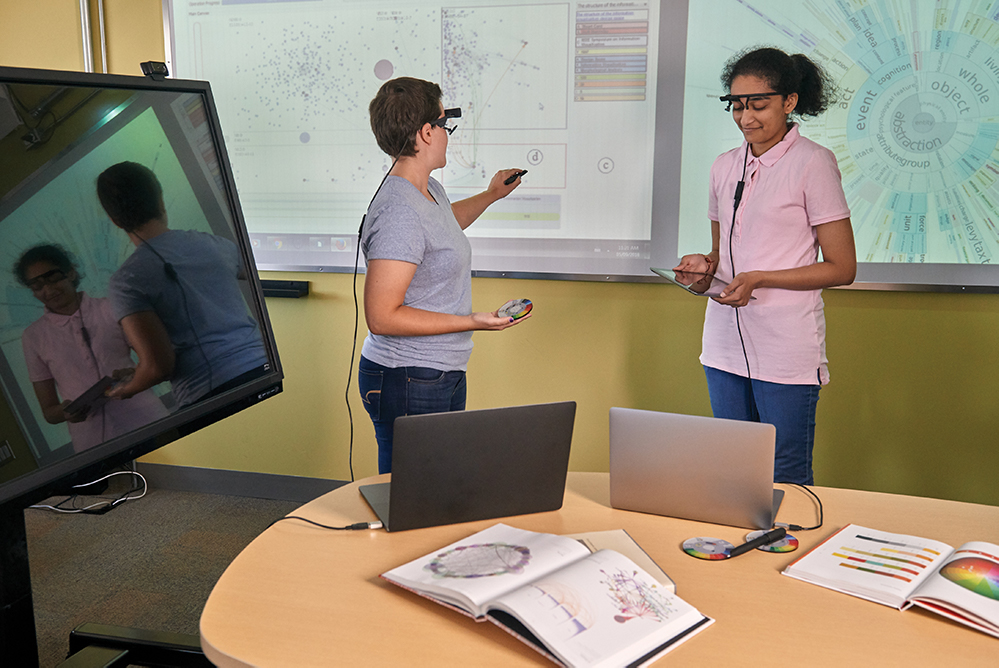 Talented Ontario Tech University students are among the winners of an Internet-innovation competition staged by California-based The @ Company.
The @ Company, creator of a revolutionary Internet protocol that protects personal data, held an '@ppathon' this fall, a four-week event featuring 30 selected computer science students or graduates from across North America. Two students were from Ontario Tech University's Computer Science program.
The winners were selected based on the potential of the @pps they pitched and the competency of the teams themselves. The @family team included students Xavier Chanthavong and Frede Emnetu of Ontario Tech and a student from Queen's University in Kingston, Ontario. The team earned a US$5,000 prize.
The @ppathon competition was designed with few constraints for the student developers, prioritizing ingenuity and apps that featured: true peer-to-peer use cases, privacy, security, and simple and fun user-experience. The event highlighted a wide range of creative, high-utility ideas, including:
@health: Safe storage and sharing of personal health information (such as fitness and calorie-intake data).
@adPrivate: A surveillance-free advertising platform which allows @sign owners to get paid to view ads, help content owners get paid, and share crypto peer-to-peer.
@signal: An online chatting platform that allows @sign owners to connect with strangers in an easy and secure way.
@family: The all-in-one family productivity toolbox.
@safely: A safety app that will provide @sign holders with a sense of security and peace of mind wherever they or their loved ones are, through safety alerts, location havens and more.
@party: An online platform providing a secure method for local vendors to offer potential clients goods and services through an interactive bidding process and comprehensive marketplace.
Quotes
"Our initiative with the @ppathon was to find promising teams that could deliver innovative apps built on the @protocol. We want to inspire student developers by demonstrating the power of the @protocol and spreading awareness of The @ Company in the student developer/university communities."
-Tyler Trott, Computer Science student, Ontario Tech University; and Student Ambassador/Co-ordinator, The @ Company
"As a university that inspires and equips students and graduates to make a positive impact in a tech-focused world, Ontario Tech University is delighted to see students challenging themselves through innovative extracurricular experiences like The @ Company's @appathon. Developing ethical applications of technology is a key component of our teaching and learning practices, so this competition was an ideal chance for our students to apply their knowledge in highly creative ways."
-Randy Fortier, Associate Teaching Professor, Faculty of Science, Ontario Tech University
"The @ppathon was designed to serve as a competition of Internet innovation. We believe that young developers and university graduates have what it takes to revolutionize the Internet and rectify its enormous flaws. By hosting a month-long event with seed funding prizes and numerous training/practice pitch sessions, we're confident that our participants were provided with the first step to applications for the new era of the Internet."
-Barbara Tallent, Co-Founder and CEO of The @  Company