Ontario Tech thanks donors on National Philanthropy Day
November 10, 2020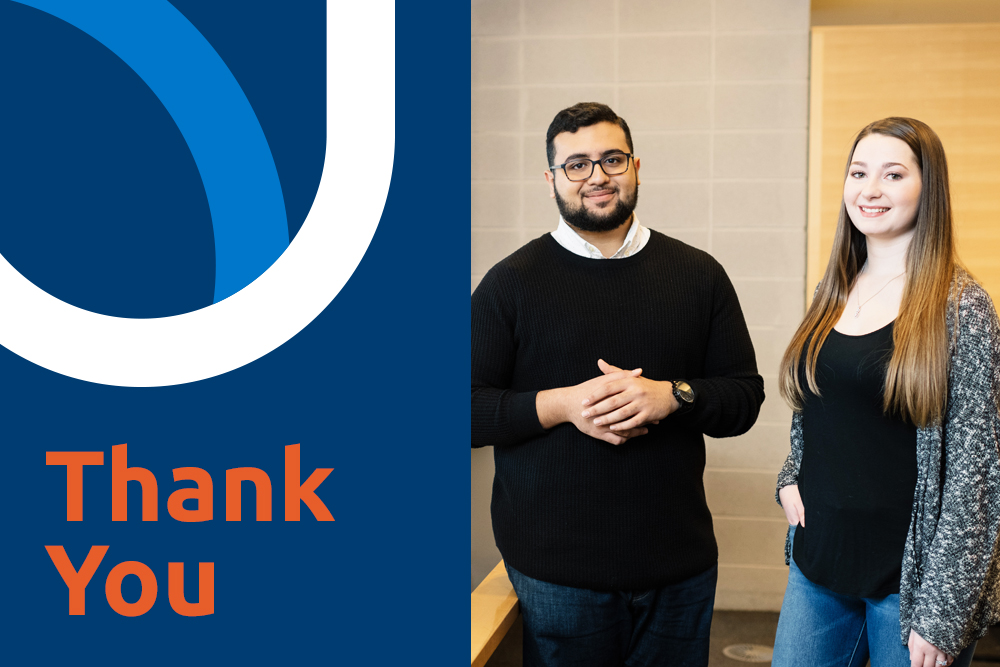 In celebration of National Philanthropy Day on Sunday, November 15, Ontario Tech University extends its sincere gratitude to donors for their meaningful support.
This year, many of our students experienced increased financial need. Through their generosity, our donors provided support and encouragement during this crucial time, ensuring our students could continue to focus on their studies. In March, Ontario Tech created a Student Relief Fund to respond to students' immediate needs. The university thanks everyone who contributed to this fund, which has supported more than 1,500 students to this date.
"Thank you to our donors for believing in our students and giving them the confidence they need knowing their community is behind them," says Dr. Steven Murphy, President and Vice-Chancellor, Ontario Tech University. "Your commitment ensures we can continue to inspire and equip our students and our graduates to make a positive impact in a tech-focused world."
Watch our thank-you video to learn more about how Ontario Tech donors have helped our students.