Participate in Treaties Recognition Week – November 2 to 6
Campus community holding series of awareness events, including November 5 keynote virtual discussion
November 2, 2020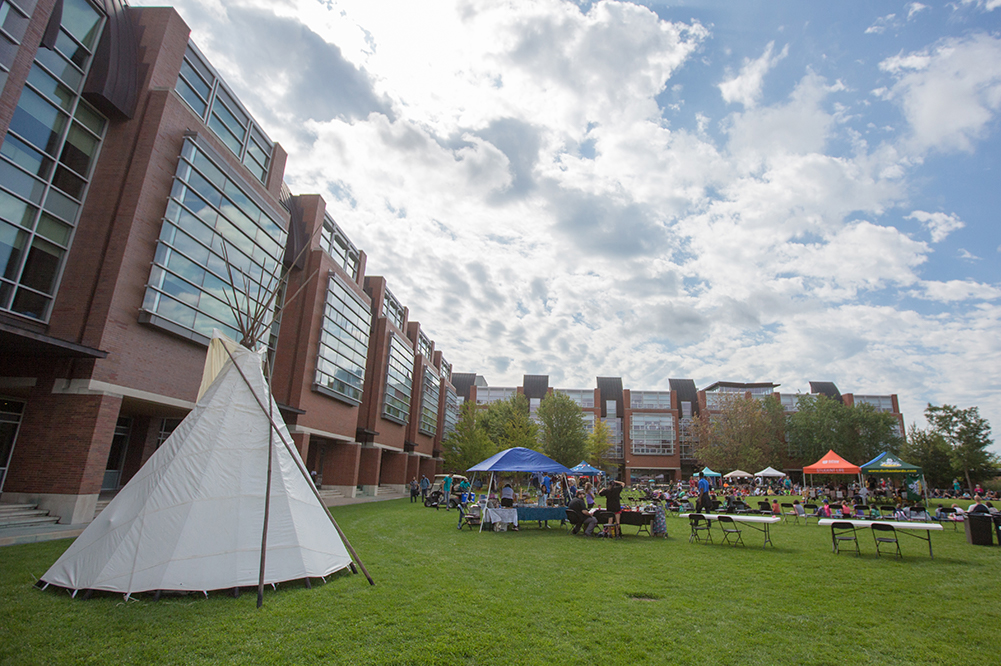 Treaties are legally binding agreements that set out the rights, responsibilities and relationships of First Nations and the federal and provincial governments. Most were signed more than a century ago, including 46 treaties and other agreements in Ontario alone. Treaty commitments across Canada are just as valid today as they were then.
Despite the promise of early treaties and the mutually respectful partnerships they established, Indigenous peoples were targeted by colonial policies designed to exploit, assimilate and eradicate them.
Today, the Ontario government is working to rebuild trust and relationships with treaty partners and Indigenous peoples. Part of that effort includes educating Ontarians about the role treaties play in our lives and relationships with each other today.
At Ontario Tech University, Treaties Recognition Week from November 2 to 6 will raise awareness of the treaties agreed to between Indigenous nations and the Crown (government) in Right of Ontario over the last 250 years. Understanding the spirit and intent of treaty relationships is important for building new relationships of mutual respect and benefit between Indigenous and non-Indigenous peoples.
Everyone is invited to join in learning about treaties and treaty relationships in a series of events and opportunities to reflect.
Virtual keynote event on Thursday, November 5 from 11 a.m. to 12:15 p.m.
Included in the series of campus events on Thursday, November 5 is As Long as the Sun Shines and the Rivers Flow: A Virtual Discussion on Treaty-Making in Canada, outlining the history of treaty-making and recent renegotiation of treaties covering the lands where Ontario Tech University is situated.
Presenters:
Chief Kelly LaRocca, Mississaugas of Scugog Island First Nation
Chief Dave Mowat, Alderville First Nation
Register online for the November 5 discussion (participants will receive an email with the event link after registering).
Want to learn more? See the Indigenous Studies research guide for resources available through the Ontario Tech Campus Library.
Treaties Recognition Week on campus is organized by:
President's Indigenous Reconciliation Task Force, and Indigenous Education and Cultural Services at Ontario Tech University.
First Peoples Indigenous Centre at Durham College.