Ontario Tech University and TD Bank Group offering free micro-credentials
Program will help create more-inclusive workplaces in Canada
January 18, 2021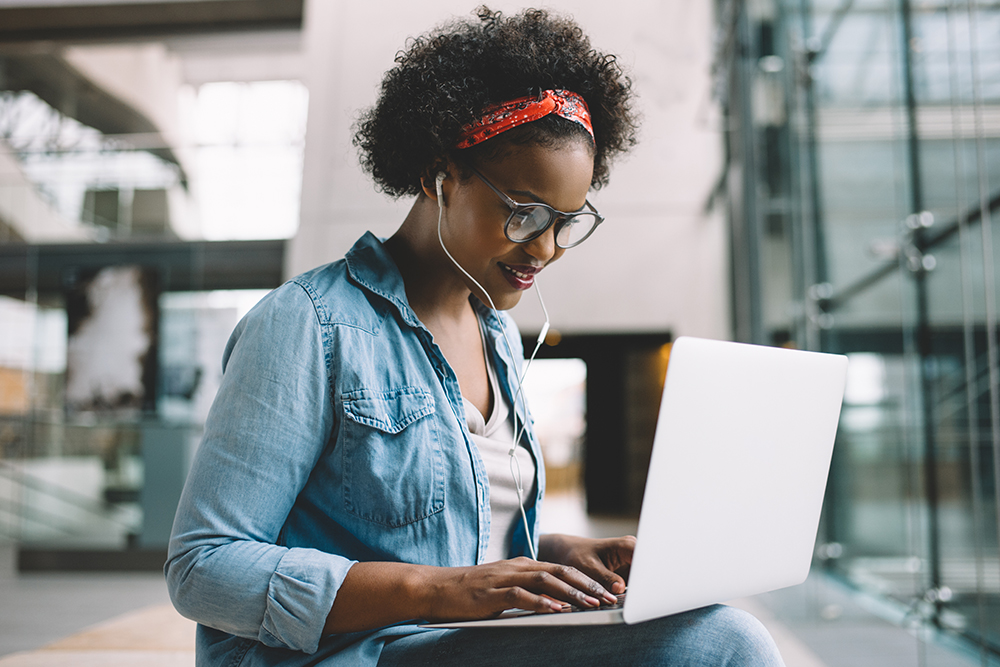 OSHAWA, ONTARIO – One of the words we hear most consistently in today's workplace is 'change'. Whether it's digital transformation, automation or remote-working, advances in technology are driving employer needs. As modern workplaces evolve, it's critical that education remains in lockstep with labour market supply and demand.
Ontario Tech University's Office of Learning Innovation is helping equip displaced workers through a series of recently launched micro-credentials: short, knowledge-based learning opportunities defined by industry leaders as vital attributes for employees.
Thanks to the support of TD, Ontario Tech will offer 1,000 free micro-credentials across 24 areas of interest to those who are under-employed, laid off or facing changes in the workplace due to disruptive factors such as the COVID-19 pandemic.
This sponsorship from TD helps create immediate access for workers to build a customized plan for upgrading skills or changing careers. Different from traditional post-secondary learning experiences, micro-credentials may recognize skills obtained from a particular experience, including workshops, volunteer or work experience.
Learners will focus on developing and articulating skills that are central to workplace success such as critical thinking, challenging cultural biases, storytelling and strengthening relationships. Micro-credentials accommodate people's busy schedules with customized, self-guided learning plans to provide the flexibility needed for today's environment.
These micro-credentials are the first in a series of programs that will be available immediately, to be followed by a focus on entrepreneurial learning experiences launching in spring 2021.
Quotes
"People in today's workforce need access to a new set of competencies to remain employable—both technical know-how and transferable skills. With TD Ready Commitment's generous support, members of the public will be able to enrol in Ontario Tech's micro-credentials that will help them participate in an innovative and rapidly changing economy."
-Dr. Steven Murphy, Ontario Tech President and Vice-Chancellor
"We are proud to support Ontario Tech University and the launch of this new micro-credentials program. Through the TD Ready Commitment, we aspire to help open doors to a more sustainable and inclusive tomorrow and create the conditions for Canadians to succeed in a changing world. We believe education is the gateway to prepare people for the jobs of tomorrow and the catalyst for up-skilling and re-skilling individuals in dynamically shifting workforce."
- Naki Osutei, Associate Vice President, Social Impact (Canada), TD Bank Group
Media contact
Bryan Oliver
Communications and Marketing
Ontario Tech University
289.928.3653 (mobile)
bryan.oliver@ontariotechu.ca