Ontario Tech's INSPIRE ENG conference encourages girls in high school to explore engineering careers
February 17, 2021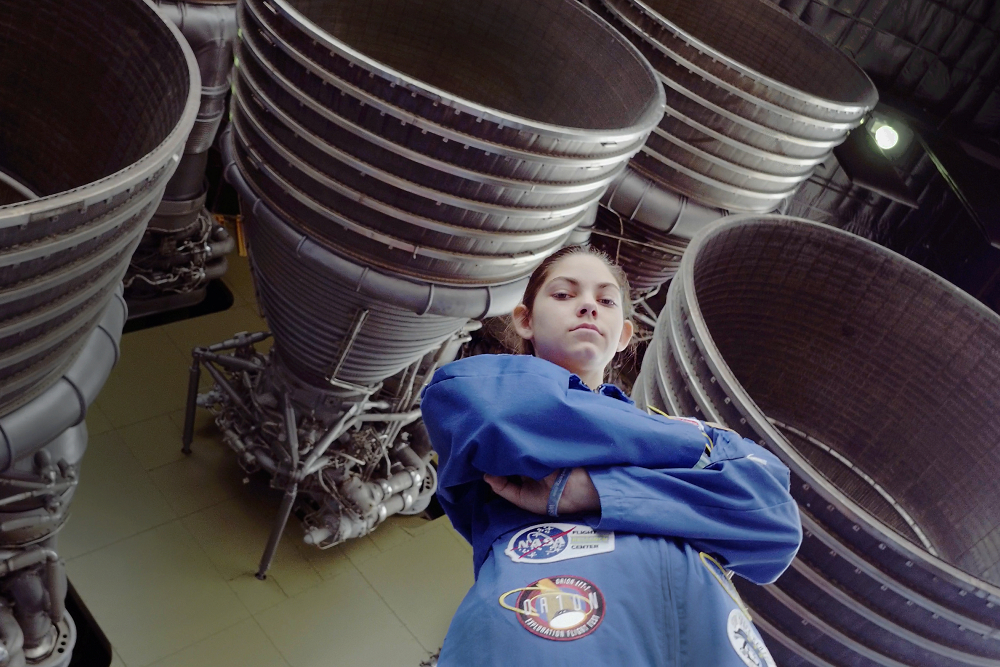 On Saturday, February 20, more than 50 girls in grades 9 and 10 from across the Greater Toronto Area and around the world will join the 2021 virtual INSPIRE ENG all-girl engineering conference to learn from industry experts and a high-profile young space enthusiast about what it takes to excel as an engineer.
Made possible by Hydro One and hosted by Ontario Tech University's Faculty of Engineering and Applied Science, INSPIRE ENG is designed to encourage girls who already have an interest in science, technology, engineering and math (STEM) to pursue a post-secondary education in engineering. The conference is an extension of FUTURE ENG, last year's successful all-girl event geared toward female students in grades 11 and 12.
"We received a lot of positive feedback at our FUTURE ENG event last year," says Ellen James, Project Co-ordinator, Engineering Outreach and Women in Engineering, Ontario Tech. "Participants were really excited to learn about diverse career paths available to engineers. However, we also heard from many girls that they wished they had an opportunity to learn this information sooner so they could better plan which courses they should take in high school. We've launched INSPIRE ENG to get girls thinking about engineering earlier."
Highlighting this year's virtual event is special guest speaker Alyssa Carson, a 19-year-old American space enthusiast and astronaut-in-training. Carson will address why we need more girls and women in STEM disciplines, and why it's important to follow one's passion.
In this highly interactive event, students will also participate in hands-on workshops from home, meet current Ontario Tech Engineering students, and hear from female engineering professionals and researchers about the many engineering career opportunities available to them.
What – INSPIRE ENG, an all-girl engineering conference
When – Saturday, February 20 from 10 a.m. to 2:30 p.m.
Where – virtual event
Interview opportunities for media:
High school participants.
Industry professionals from companies such as Hydro One, General Motors Canada, TD Bank Group, and Lakeside Process Controls.
Ontario Tech University Engineering students
Ontario Tech's Engineering Outreach team is committed to addressing gender disparity in STEM disciplines. Other regular activities include free initiatives such as:
Media contact
Samantha Munro
Communications Co-ordinator
Faculty of Engineering and Applied Science
Ontario Tech University
samantha.munro@ontariotechu.ca