Ontario Tech celebrates research and graduate education achievements
University's School of Graduate and Postdoctoral Studies adds three new Graduate Excellence Awards
March 26, 2021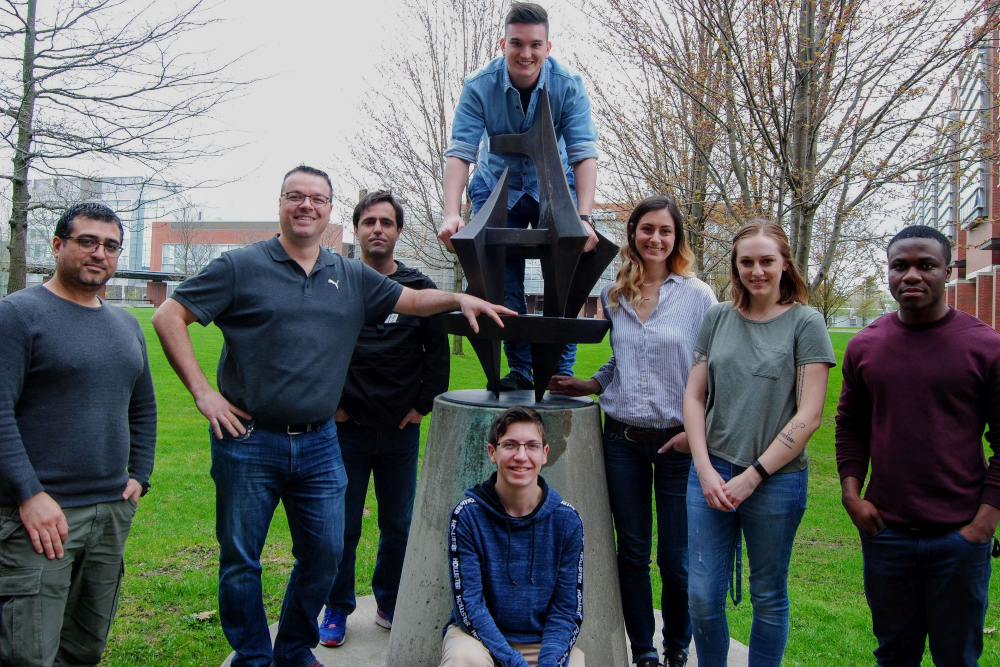 Pursuing graduate studies can be a life-changing journey. Graduate students are stimulated intellectually, challenged academically and rewarded in both personal and professional growth. This enriching experience would not be possible without the tremendous support systems available to Ontario Tech University graduate students.

Every year, the university's School of Graduate and Postdoctoral Studies (SGPS) holds the Graduate Excellence Awards to recognize and celebrate the wide array of inspiring and engaged individuals who support graduate students and colleagues in becoming successful scholars.
In addition to the Award of Excellence in Graduate Supervision, which recognizes faculty members who have displayed excellence in mentorship and supervision of graduate students, SGPS introduced three new awards for 2020:
"Recognizing and celebrating the achievements in research and graduate education across Ontario Tech University is an extremely important part of our culture of excellence," says Dr. Langis Roy, P.Eng., Dean, School of Graduate and Postdoctoral Studies. "The School of Graduate and Postdoctoral Studies is very proud to launch three new Graduate Excellence Awards, and this year's nominees and recipients are truly outstanding."
2020 award winners:
Graduate Student Leadership Award
Dr. Deepa Vincent, Faculty of Engineering and Applied Science
Dr. Vincent received her PhD in Electrical and Computer Engineering from Ontario Tech in 2020. As a woman in engineering, she has motivated many graduate students through her volunteer work. She has devoted a good portion of her time towards science, technology, engineering and math (STEM) events and open houses organized by Ontario Tech Engineering Outreach in several schools within Durham Region. She creates an awareness of engineering in young minds, especially young girls, and inspires them to pursue a career in STEM through the demonstration of her exciting research related to wireless charging systems for autonomous electric transportation.
Postdoctoral Fellow Excellence Award
Dr. James Burkitt, Faculty of Health Sciences
Dr. Burkitt is a proven leader who has made significant contributions to teaching, mentorship and research at Ontario Tech University throughout the duration of his sessional work and his postdoctoral fellowship. This is a testament to his previous lab leadership, mentorship and supervisory experiences, and is also indicative of his general character, which is both collegial and supportive.
Excellence in Service Award
Cheryl Simmons, Graduate Program Assistant, Faculty of Education and Faculty of Social Science and Humanities
Over the past few years, students have greatly relied on Ms. Simmons' quick responses, and careful and thoughtful answers to their questions. Her dedication to students' success is a key contributor to the success of the university's Education and Social Science and Humanities programs.
Award of Excellence in Graduate Supervision
Dr. Brad Easton, Professor, Faculty of Science
With Dr. Easton's wisdom and guidance, his students' abilities and knowledge continue to widen, helping them set the goals they need to pursue their future careers. Each of his graduate students have published papers, which has helped them greatly during their subsequent integration into the employment market as assistants, professors and researchers working for high-tech companies.
Gallery