Ontario Tech fully prepped to support province's new OSAP micro-credential program initiative
March 23, 2021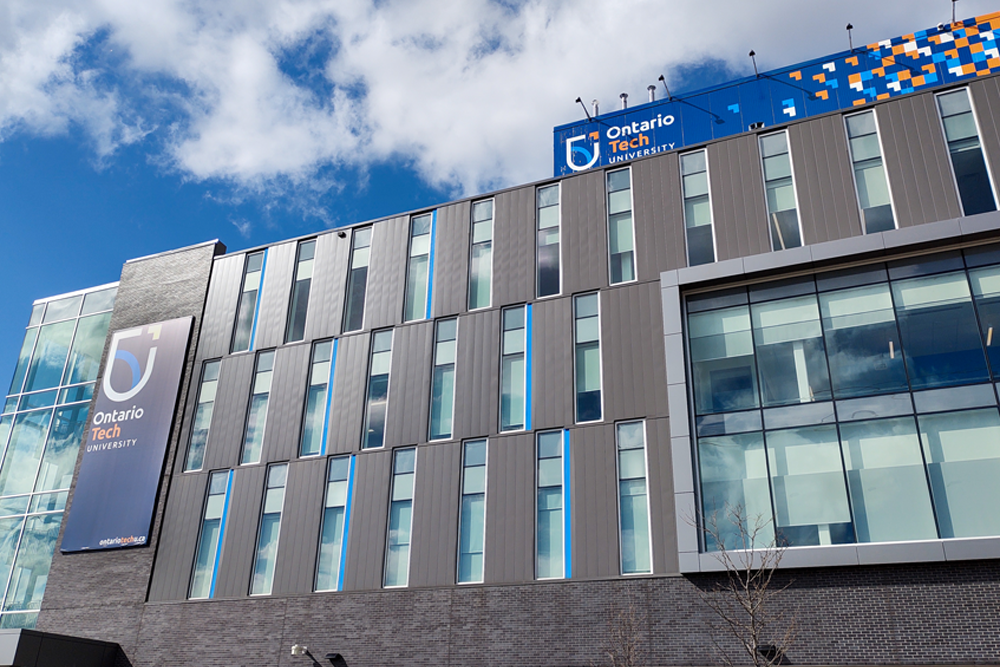 Are you ready to upskill and reskill for the in-demand jobs of today and tomorrow? Ontario Tech University is the place to explore a wide range of micro-credentials: various rapid-training online programs that help people retrain and upgrade their skills to find new employment opportunities.
Ontario Tech envisions a future where it's normal for adult learners to occasionally come back to campus long after they graduate to update their skills.  
On March 18, the Ontario government announced an expansion to the Ontario Student Assistance Program (OSAP) to include nearly 600 micro-credential programs, ensuring loans and grants will be available to more learners.
Short-duration micro-credentials are customized to meet the needs of learners at their own pace: in isolation one at a time, or packaged together alongside degrees, diplomas and certificates. They document and certify skills with employers through verifiable digital badges, carried in a virtual 'backpack', stored in the cloud.
Students have the option of using the backpack built into their Ontario Tech mobile app, making it easy for learners to see their badges, show them, and share them with prospective employers.
Explore micro-credential options at Ontario Tech 
Quote
"Ontario Tech University recognizes lifelong learning as a key to employability. We address the skills gap through a 're-imagined learning' approach that includes flexible and stackable micro-credential programs that are competency-based and focused on specific criteria defined and approved by industry. Ontario Tech welcomes the province's initiative to expand the OSAP program to generate greater micro-credential access for more learners."
-Dr. Steven Murphy, President and Vice-Chancellor, Ontario Tech University