Ontario Tech agreement with airline takes flight for international students
Arrangement with Air Canada assisting international students with airfare discount
June 4, 2021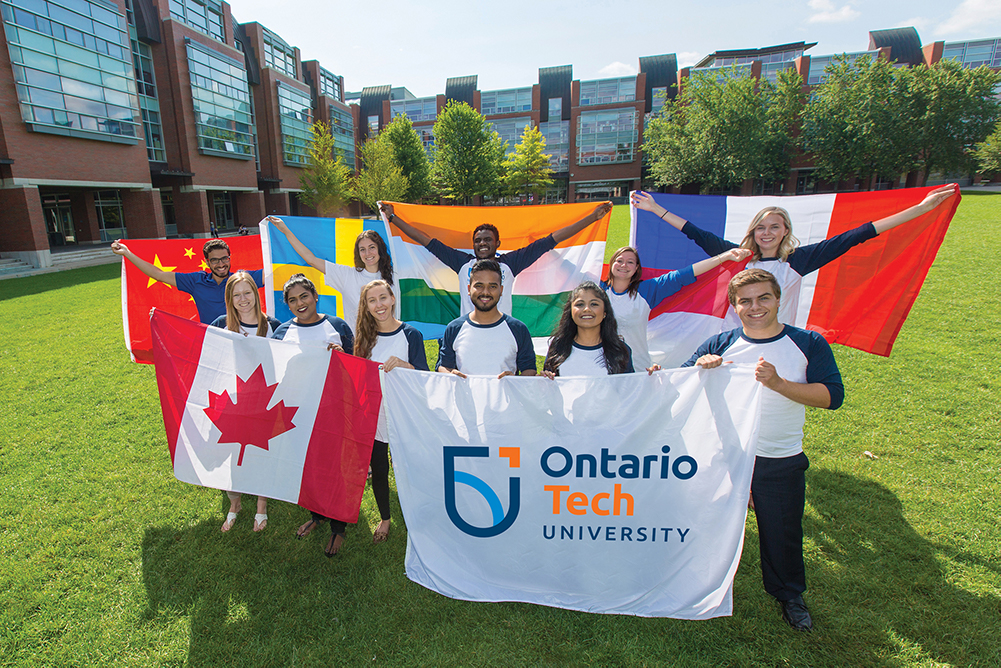 Ontario Tech international students booking air travel to Canada are eligible for a special flight discount thanks to a new university partnership with Air Canada. Air Canada serves more than 200 airports on six continents.
"Ontario Tech University is proud to extend this opportunity for assistance with flight affordability for our international students," says Shannon Bracken, Director, Admissions and Recruitment, Office of the Registrar. "In addition to supporting our students as pandemic restrictions evolve, this agreement with the country's largest airline is also supportive of the Canadian economy."
Promo codes are valid only for travel to Canada through December 31. Tickets must be issued by Tuesday, August 31. The Ontario Tech Registrar's office will contact international students with agreement details and information on how to book qualifying flights.
International students can enrol and travel to Canada provided they hold a study permit. Through its approved COVID-19 readiness plan, Ontario Tech University is recognized by the Government of Canada as a Designated Learning Institution.
Did you know?
Ontario Tech University's international student enrolment in the 2020-2021 academic year was 605 (representing 6.1 per cent of overall university enrolment).