Maclean's magazine 2022 university rankings moves Ontario Tech to its highest overall placing to date
Latest annual summary shines light on strengths in reputation, student services, student satisfaction, and more
October 20, 2021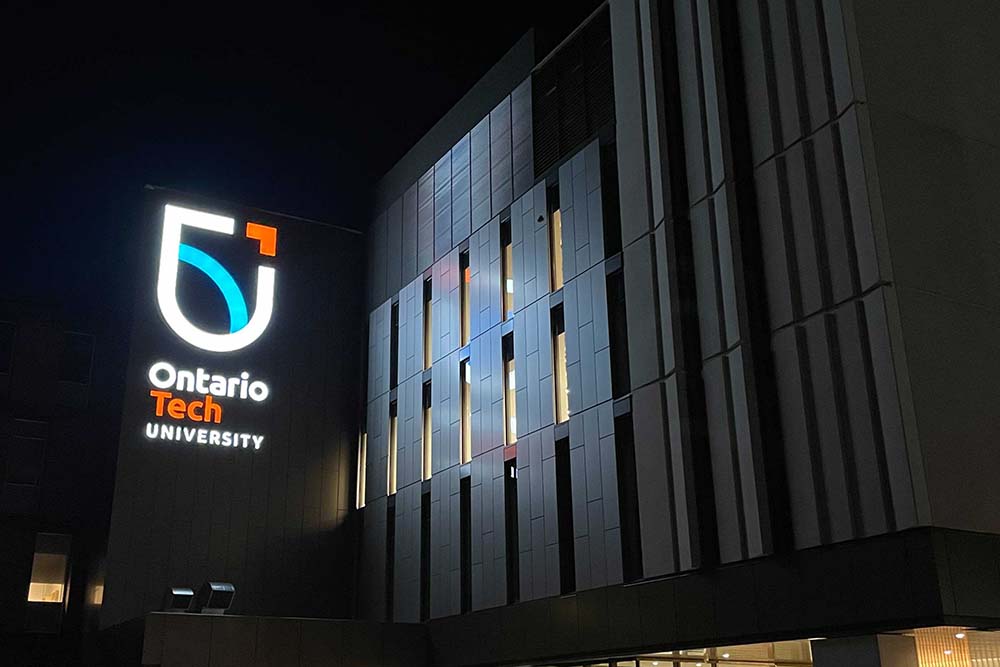 For the first time in its history, Ontario Tech University has moved inside the top 10 of the Maclean's magazine rankings of Canada's universities in the category of 'primarily undergraduate institutions'. The latest annual survey places Ontario Tech in a ninth-place tie in the overall ranking of 19, continuing the university's rising trajectory over the past decade.
Among the most significant jumps over the past two years is Ontario -Tech's move from No. 14 to No. 8 in the sub-category of student satisfaction.  
Ontario Tech's strong performance in the rankings include top-third placings in: 
Reputational survey
Mental health services
Academic advising
Social science and humanities grants (No. 1)
Medical/science grants
Total research dollars (No. 2)
Library acquisitions
Ontario Tech also ranked competitively in the categories of experiential learning, student retention, Student Life staff, innovative universities and leaders of tomorrow.
While Ontario Tech distinguishes itself as an undergraduate university with 55 programs and 23 college-to-university transfer programs, its graduate program offerings have expanded widely since the 2005 creation of the School of Graduate and Postdoctoral Studies. The university now offers 35 master's and doctoral programs and is the academic destination for a growing number of postdoctoral fellows.
Learn more about Ontario Tech
Did you know?
This survey also marks the third year the university appears in the Maclean's rankings with its new Ontario Tech University brand.
Quote
"Ontario Tech University punches well above its weight in the delivery of high-quality, flexible and dynamic learning opportunities. We are a university on the rise, and a place where students want to be. Our growing success in student satisfaction connects to our commitment to building an inclusive culture that promotes positive social change. Our very impressive research achievements also demonstrate how Ontario Tech is improving lives through the ethical application of technology, efforts that extend to all of our teaching and learning practices."
-Dr. Steven Murphy, President and Vice-Chancellor, Ontario Tech University
Media contact
Bryan Oliver
Communications and Marketing
Ontario Tech University
289.928.3653 (mobile)
bryan.oliver@ontariotechu.ca