OPG renews support for Durham College, Ontario Tech
$5-million investment to train clean energy workforce of the future
October 20, 2021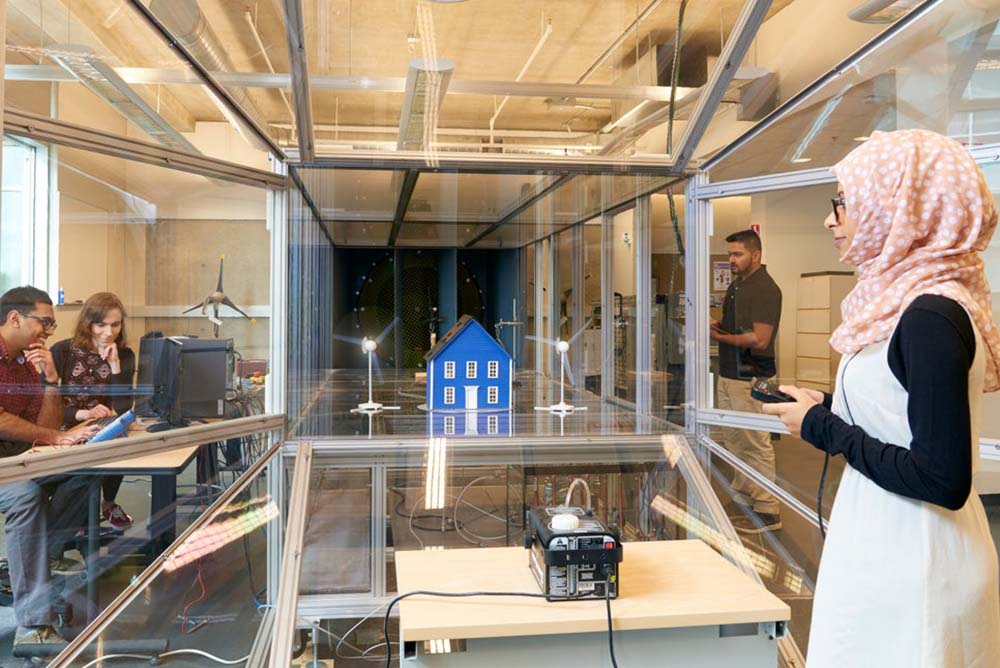 Ontario Power Generation (OPG) will continue its decade-long collaboration with Durham College (DC) and Ontario Tech University through a new $5-million investment.
The funding will assist in recruiting and retaining students—including those currently under-represented in the industry, such as women and Indigenous people—to build a diverse population of potential employees for the energy sector in skilled trades, science, engineering and technology. Much of this will focus on technology development in the energy sector for climate change initiatives, including:
Electrification, particularly in the transportation sector
New nuclear, including small modular reactors
Renewable generation projects
The funding will be provided in annual installments over five years.
The partnership also focuses on research and development to support OPG's Climate Change Plan, as well as digital and data innovation including artificial intelligence, cybersecurity, augmented and virtual reality.
Quick facts
The three partners have long collaborated to meet the need for career-ready energy sector workers and provide training opportunities to OPG employees to build skills through industry-related college and university programs.

A recent donation through OPG's Centre for Canadian Nuclear Sustainability supported construction of DC's

new Centre for Skilled Trades and Technology at its Whitby campus and highlights OPG's ongoing commitment to the development of skilled trades and training.

OPG has worked with Ontario Tech to assist the university in establishing industry-responsive and market-driven academic programs, including micro-credentials and upskilling opportunities.

Under the terms of the partnership, the college and university will work together on the implementation of bridging programs between the two institutions to produce graduates with a greater range of technical skills and knowledge.
Quotes
"It's important for us to invest in the next generation of talent to help power Ontario's energy workforce. This is a dynamic time for the energy industry, as we move toward electrification and efficient economy-wide decarbonization. We know this partnership will ensure the right people with the right skills are ready to be the generation to power the future to meet Ontario's increasing electricity needs."
-Ken Hartwick, OPG President and CEO
"Ontario Tech University deeply values its foundational partnership with OPG, whose investment in our innovative programs and high-tech research infrastructure helps prepare career-ready graduates who excel in the changing energy landscape. The partnership has always been a natural fit, with energy making up the university's greatest applied research strength. We look forward to charting a bold energy future for Canada with OPG in the years to come."
-Dr. Steven Murphy, President and Vice-Chancellor, Ontario Tech University
"As a leader in post-secondary trades and technology education, we are preparing our students to be career-ready as they pursue a future in highly specialized sectors that are facing a critical labour shortage. Continuing our partnership with OPG will support innovative capital projects that enhance our training facilities, as well as provide vital financial support for traditionally underrepresented groups in skilled trades, technology and science careers."
-Don Lovisa, President, Durham College