Clean-energy champion Jacquie Hoornweg to head Brilliant Energy Institute at Ontario Tech University
Sustainability thought leader will direct Ontario Tech's recently established research and resource hub focused on Canada's energy transition
November 2, 2021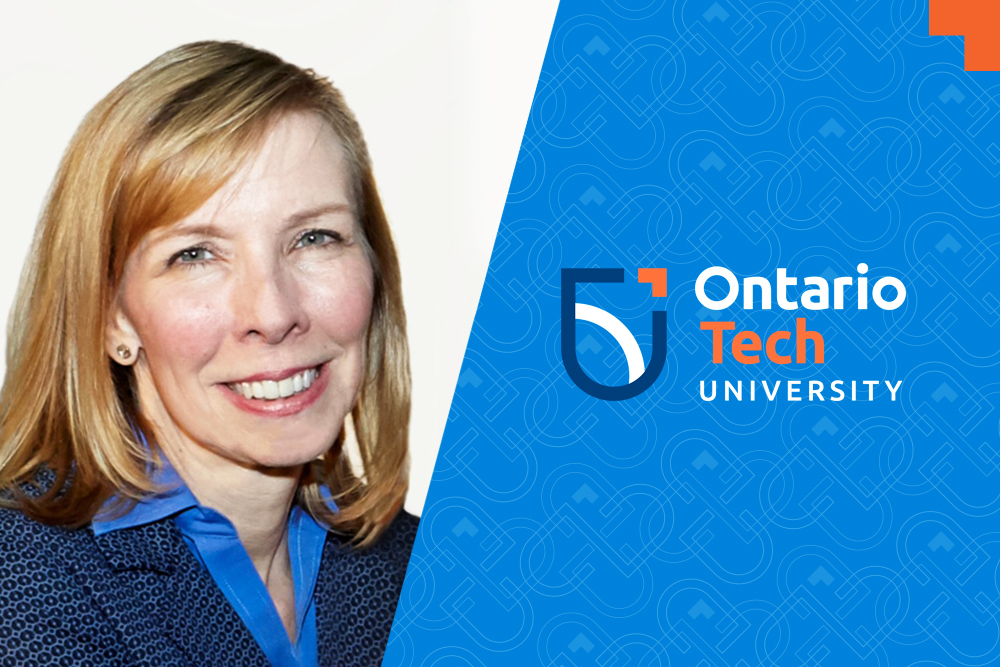 Since its founding nearly 20 years ago, Ontario Tech University has developed a reputation as a national leader in clean energy and environmental sustainability research. A compelling portfolio of research leadership and expertise at Ontario Tech is laying the foundations for Canada to embrace the potential of alternative energy sources and to integrate them into existing energy systems.
To further position Ontario Tech as a change agent in leading Canada's energy transition to net-zero emissions, the university recently unveiled its Brilliant Energy Institute (BEI), which focuses on new, innovative clean-energy technology, building on the university's research strengths in small modular reactors, hydrogen, thermopower, nuclear, integrated energy systems including oil and gas, solar, aerodynamics, and data sciences. 
Jacquie Hoornweg has been appointed BEI's Executive Director, effective Wednesday, November 3. Drawing from her extensive and diverse leadership and management experience across many different sectors, and her deep knowledge of Canada's energy industry, Ms. Hoornweg will guide the BEI as it informs a national conversation on the new energy paradigm and propels change.
Ms. Hoornweg is Co-founder and Managing Partner of Querencia Partners Canada Ltd. In this role, she works with utilities, suppliers, technology designers, and not-for-profit organizations in the energy sector to facilitate conversation and policy development that advances sustainable technologies, and builds stronger communities and organizations. 
Previously, she was part of Ontario Power Generation's senior leadership team, serving as Vice-President, Corporate Relations and Communications. There, she oversaw the company's corporate brand, as well as internal and external stakeholder relations and communications, including the team that worked collaboratively with all energy sectors, with all communities, and with Indigenous Peoples across Ontario.
Ms. Hoornweg has served on numerous industry boards, including as Chair of the Durham Strategic Energy Alliance, and on the founding board of the Council of the Great Lakes Region. A former journalist and current part-time professor at McMaster University, she continues to spark innovation through writing, teaching and facilitating, and connecting people to help them achieve their own goals while contributing to global sustainability.
Quotes
"We live in an era defined simultaneously by the greatest technological advancements and existential threats the world has experienced. Energy is critical in the global response and its outcome. There is tremendous opportunity to build a prosperous future while ensuring sustainability. I am honoured to work with the researchers and educators within Ontario Tech University and alongside the university's many partners, to build that world together."
- Jacquie Hoornweg, incoming Executive Director, Brilliant Energy Institute, Ontario Tech University                     
"Ontario Tech University has established a compelling portfolio of research leadership and expertise in the area of clean energy. Under Ms. Hoornweg's vision and leadership, Ontario Tech's Brilliant Energy Institute is poised to play a key role in advancing energy research and shaping Canada's sustainable-energy future."
- Dr. Les Jacobs, Vice-President, Research and Innovation, Ontario Tech University
Media contact
Patricia Pickett
Communications and Marketing
Ontario Tech University
905.809.1675 (cell)
patricia.pickett@ontariotechu.ca