Estate of Nicholas Sion supports Ontario Tech University with more than $3 million to the Brilliant Energy Institute
Generous gift provides founding support for Ontario Tech's leading energy research hub to address urgent need for abundant low-carbon energy solutions to fuel global prosperity and quality of life
November 15, 2021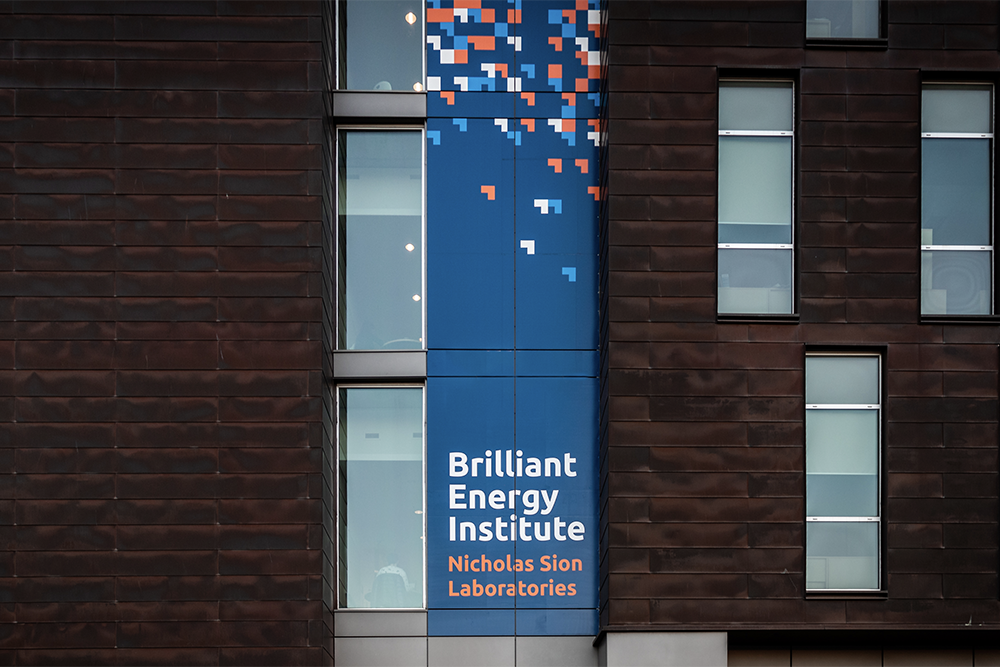 The legacy of longtime Ontario Power Generation expert, Nicholas Sion, as an innovator in nuclear energy and radiation protection will continue at Ontario Tech University with the naming of energy research labs in the university's Brilliant Energy Institute (BEI).
As a founding donor to the newly established energy research hub, Nicholas Sion's estate is investing more than $3 million in BEI. The gift will help position BEI as a robust national research and data hub that will inform important energy decisions in all sectors across Canada.
BEI will develop new, innovative, clean-energy technology, building on its research strengths in small modular reactors, hydrogen, thermopower, integrated energy systems, solar, aerodynamics and data sciences.
Mr. Sion, who passed away in 2019, was a member of the Professional Engineers of Ontario and had a 30-year career with Ontario Power Generation in the areas of radiation monitoring instrumentation and reactor controls. He was on the Council of the Canadian Nuclear Society and was Chair of their Medical Applications and Radiation Protection Division. He was a founding member of the Canadian Radiation Protection Association (CRPA) and the recipient of the CRPA Meritorious Service Award in 2012.
Well into retirement, Mr. Sion continued to make presentations at energy-related conferences, including visiting Ontario Tech to speak to students at the Faculty of Energy Systems and Nuclear Science Career Fair. He was impressed by the university's development and growth.
Mr. Sion's commitment to leadership and collaboration to advance science embodies the values of Ontario Tech's BEI. The institute will foster partnerships with industry leaders, companies, institutions, groups and individuals, who can create and influence change in Canada's energy strategy. It will also become a hub for data intelligence, attracting world-leading scientists and students with a passion for research in the energy sector.
Quotes
"We are honoured to continue the legacy of Mr. Nicholas Sion at Ontario Tech. This generous gift will help us develop transformative technology and meet the research needs of our industry partners, while training the energy innovators and leaders of tomorrow. This is where energy research, invention and problem-solving happens and the Nicholas Sion Brilliant Energy Laboratories will be a focal point for this innovation."
-Dr. Steven Murphy, President and Vice-Chancellor, Ontario Tech University
"Mr. Sion had a passion for academic discovery, exploration and innovation. He would be very pleased to see his name associated with the vital laboratories of Ontario Tech's Brilliant Energy Institute. This institute and the university provide an ecosystem of budding student entrepreneurs, engaged industry partners, advisors and experts, everything that Mr. Sion appreciated and loved about the energy industry."
-Greg Woolston, Director, Senior Trust Officer, BMO Wealth Management
"As a close friend of Nicholas Sion, his family and I are pleased to see his legacy will live on through the graduates of Ontario Tech University and the great work of the Nicholas Sion Brilliant Energy Laboratories. It is wonderful that his estate is supporting this university with its focus on energy and innovation and an appreciation for Nick's accomplishments."
-Maria Beasley, Sion Family friend
Gallery