Innovative Ontario Tech master's degree program will produce new age of data-driven decision makers
Master of Business Analytics and Artificial Intelligence prepares students for highly successful careers in private and public sectors
November 5, 2021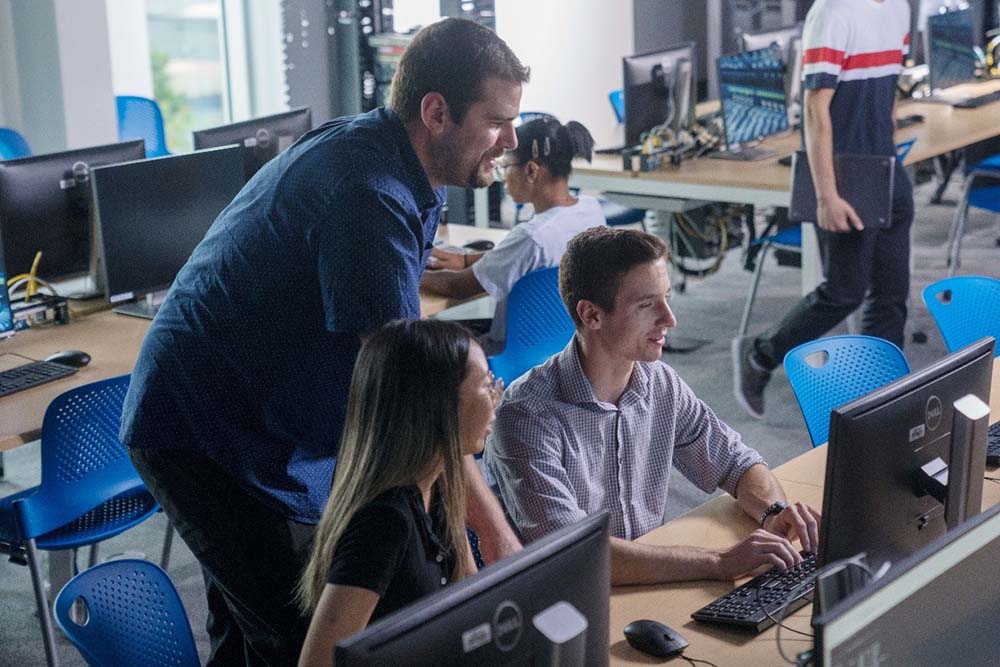 Humans interact with technology on a daily basis, whether at work, in our personal lives, or even to monitor our health. This immersion with technology can bring greater productivity and an enhanced quality of life, so long as we handle it with care and responsibility.
With more than 2.5 quintillion bytes of data created every day, the need for people who understand how to work with data and help make sense of business, society and the planet, is bigger than ever.
With this data-driven landscape in mind, Ontario Tech University has created the Master of Business Analytics and Artificial Intelligence (MBAI) degree, a cutting-edge graduate program that prepares students for highly successful careers in both the private and public sector where data is used to make important decisions.
Classified as a market-driven degree, this hybrid online/in-class program finds itself at the intersection of technology and business, and positions itself firmly at the centre of the Faculty of Business and Information Technology's mission of preparing students with the skills, knowledge and networks that they need to succeed in today's workplaces of the future.
Quote
"The most valuable employees of tomorrow will know both the business and the technologies that ensure growth, with a deeper understanding of customers and the competition."
-Dr. Michael Bliemel, Dean, Faculty of Business and Information Technology, Ontario Tech University