Ontario Tech faculty member William Thurber receives Queen Elizabeth II Platinum Jubilee Award
Longtime Faculty of Business and Information Technology Associate Teaching Professor recognized for volunteer service in the community
March 2, 2023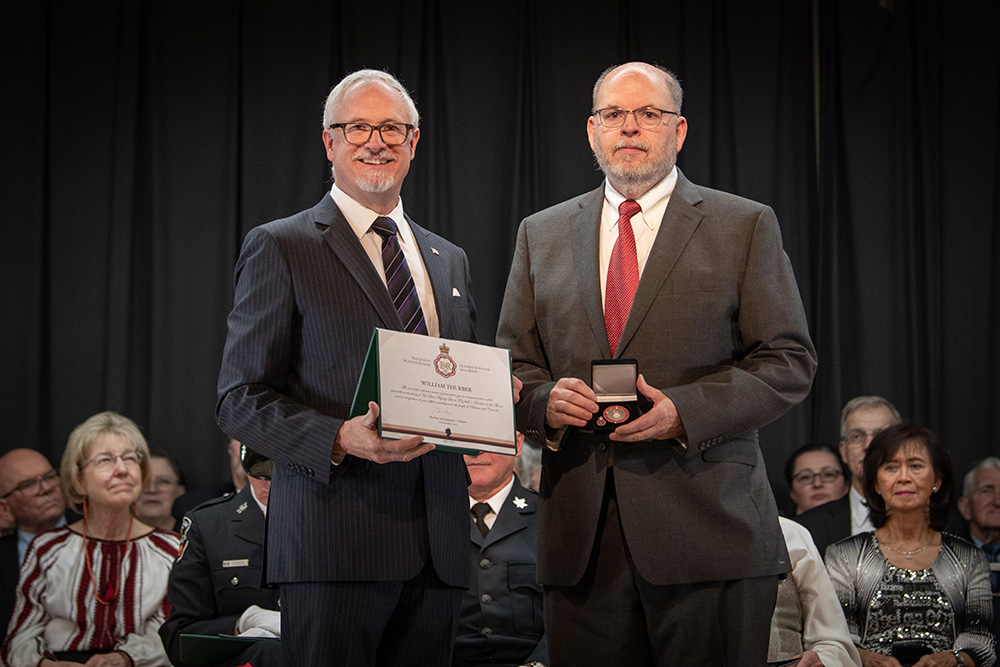 Congratulations to Ontario Tech's William Thurber (Faculty of Business and Information Technology) who received a Queen Elizabeth II Platinum Jubilee Award for his legacy of volunteer service in the Oshawa community. Thurber was one of 70 Oshawa-based volunteers recognized in a ceremony on December 16, 2022 hosted by Oshawa MP Colin Carrie.
The awards commemorate the 70th anniversary last year of the Her Late Majesty Queen Elizabeth II's accession to the throne.
Thurber was nominated for the award for his volunteer work, which includes years of involvement and leadership positions on the boards of Epilepsy Durham, Oshawa Public Libraries and the Oshawa Kicks Soccer Club.
Quote
"Receiving the award was very meaningful in so many ways. First because it was awarded in the name of Her Majesty the Queen, posthumously. Secondly, because my late grandmother was a dedicated admirer of Queen Elizabeth, so most of my thoughts were of her and how proud she would have been. Finally, one of the other recipients was a former Ontario Tech student, Mohamed Rizwan Bachani. It was good to reconnect with him and to see his family again.
-William Thurber, Associate Teaching Professor, Faculty of Business and Information Technology, Ontario Tech University